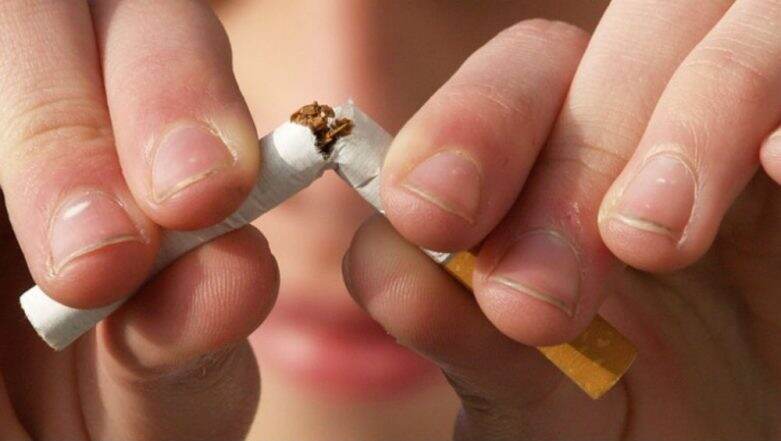 London, March 13: On the second Wednesday of the month of March, United Kingdom observes No Smoking Day- a day intended to help smokers quit. It is a part of the annual health awareness day in the United Kingdom. The first No Smoking Day was on Ash Wednesday in 1984. Side Effects of Heavy Smoking: Nicotine From Cigarettes Can Damage Your Vision of Colours, Says Study.
Every year, the health campaign uses a theme in the form of a short phrase for promotion of the cause. The theme in the year 2010 was "Break free", with the intention of "encouraging smokers to break free from the chains of cigarettes and quit on No Smoking Day."  Quit Smoking: 5 Steps To Deal with Nicotine Withdrawal.
The theme for the year 2011 was "Time to quit?"
The campaign used to be run by a charity of the same name. But in the year 2011, it merged with the British Heart Foundation in 2011. E-Cigarettes No Safer Alternative Than Traditional Smoking: Study.
The campaign is funded by a coalition of governmental and voluntary sector organisations. No Smoking Day's most recent President was entrepreneur, TV personality, and anti-tobacco campaigner Duncan Bannatyne.
The No Smoking Day should not be confused with the World No Tobacco Day (WNTD).Every year, on 31 May, the World Health Organization (WHO) and global partners celebrate World No Tobacco Day (WNTD) to raise awareness on the harmful and deadly effects of tobacco use and second-hand smoke exposure, and to discourage the use of tobacco in any form.