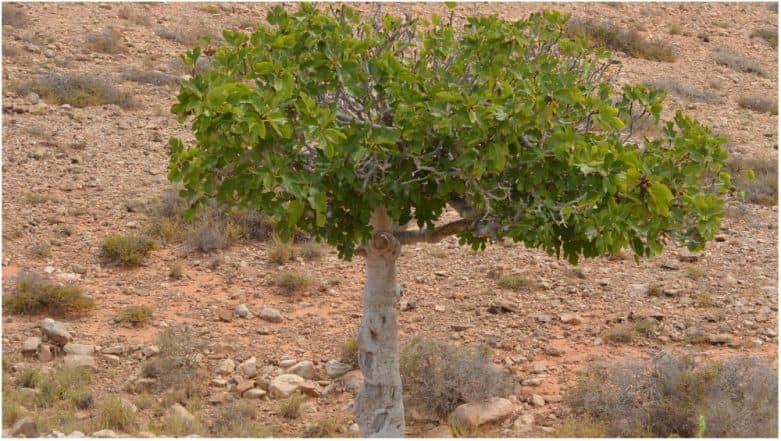 A missing man who was murdered more than 40 years ago has finally been found after a seed from a fig in his stomach grew into a tree. In 1974, Ahmet Herguner was killed during the conflict between Greek Cypriots and Turkish Cypriots, but his body wasn't discovered till today. More than 2,000 people – both Greek and Turkish Cypriots went missing in the fighting. One of those was Ahmet who joined the Turkish Resistance Organisation (TMT) but soon the officials came and took him away, as reported by The Sun. The body was only discovered because the tree grew from him was unusual for the area. Skeleton of a 4-Year-Old Missing Boy Found in a Wooden Box After 18 Months.
Ahmet and three other men were thrown into a cave and they died from the force of an explosion. Greek Cypriots who hated the Turkish Cypriots, threw a stick of dynamite into the cave and shut the men inside. While the men died due to the explosion, a side of the cave was blown out in the process. This allowed light to flood into the interiors which in turn allowed the fig tree to grow from Ahmet's body. Ahmet's 87-year-old sister Munur Herguner said, "We used to live in a village with a population of 4,000, half Greek and half Turkish. In 1974, the disturbances began. My brother Ahmet joined the TMT and on June 10, the Greeks took him away." Indonesian Woman Found Alive on the Same Beach Where She Went Missing One & Half Years Ago.
The Committee on Missing Persons in Cyprus (CMP) was established in 1981 and had been trying to find out what happened to them and try to find their remains. A researcher for the CMP became curious when they found a fig tree in the town of Paraklisa, a mountainous area where they don't usually grow. He then dug up the area and found three bodies under the tree and took samples for their records. The researchers were able to identify Ahmet by matching blood samples with DNA fragments.
A local media quoted Munur as saying: "The fig remnants in my brother's stomach grew into a tree as the sun crept into the cave through the hole created by the explosion. They found my brother thanks to that fig tree." The CMP in Cyprus has been searching for people who disappeared on the Mediterranean island between 1963 and 1974. The research team consisting ten people led by Thomas Antoniou and S'la Murat have identified and returned the remains of 890 people, including Ahmet, over the last 12 years.