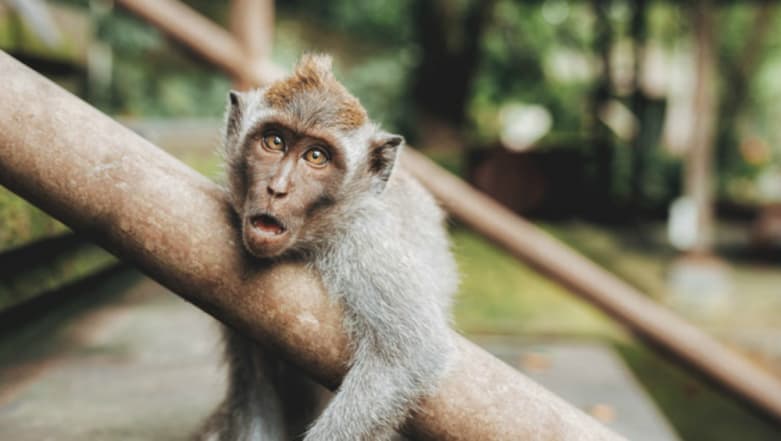 A monkey was captured in a Chinese Zoo, stunned onlookers as he snatched a tourist's wallet and flung away all the money. Time and again, this was another moment that warns the visitors to keep their belongings safe when in a proximity to these mischievous primates. And the video is going viral in China. Balanced on a railing, the monkey casually opened the wallet to inspect and to everyone's surprise took out the bundle of notes.
Not impressed by what it saw, the monkey threw away all the money in front of the tourists. The video further shows how eventually the monkey got bored of the wallet and dumped it for the other monkeys to examine it. Meanwhile, loud gasps can be heard in the background.  According to Shanghaiist, the incident happened near Mount Emei in China's Sichuan province; a popular tourist spot famous for its naughty monkeys.
Check out the video as the monkey ruthlessly flew away all the cash.
Though the viewers are enjoying the video, the owner of the wallet is rightly feeling the tweak.
This is not the only incident that makes these baboons famous. There have been many. Whenever you visit the Zoo, you must have noticed these playful sometime trying to run away from their mother or sometime snatching its favourite fruit bananas or even posing in front of the cameras. The monkeys are naughty, but you cannot ignore them.