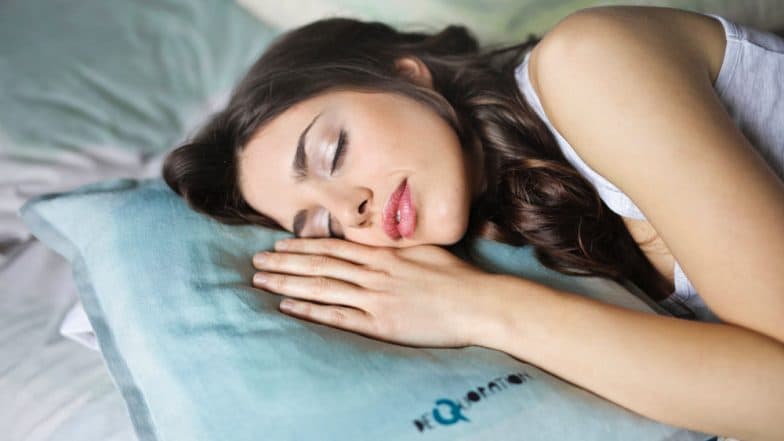 Are you sleeping enough? A study by the World Economic Forum has revealed that Indians get the best sleep as compared to 27 other countries which are presumably sleep-deprived. At least two-thirds of the Indians say they get enough sleep. The study further compares with the number to Japan and South Korea, where only a third of people agreed to take a proper nap. The study list five countries: India, Saudi Arabia, Serbia, China and the United States of America with the highest share of people reporting that they sleep well. The study has impressed the social media users and knowing that the people of the nation naps enough, Twitterati seems quite happy about it.
Earlier too, studies suggested that it is essential for individuals to sleep at least for eight hours to lead a healthy lifestyle. However, technology, work culture, stress and many more other reasons are preventing humans from taking a proper nap. World Economic Forum states that 68 percent of Indians reported having a good sleep every night, making the country top, followed by Saudi Arabia and three other countries.
Indians Get the Best Sleep!
Sweet dreams.

📕 Read more: https://t.co/D6HDJTj0A2 pic.twitter.com/MH29nP5nes

— World Economic Forum (@wef) August 17, 2019
Twitterati is Happy:
I knew my long sleeping hours would have some kind of an effect on the National average! @TrueGodKakarot @deanarayan

— Sugandha K (@sugandhakohli) August 17, 2019
Power nap or Yoga nindra in #India before starting work is also a way to increase productivity

— Inder M Lodhi (@inder_mohan) August 17, 2019
Strange survey.. But feeling proud after watching this 😃🇮🇳🇮🇳

— Dev (@devofcourse) August 17, 2019
The tweet linked the study, which further states that a person gets at least 6.8 hours of sleep on a weeknight. The duration might vary; most adults are still not getting enough sleep. Continuous sleep deprivation can even cause severe long-term health conditions. So, are you among those who are happy with their goodnight sleep schedule? Be careful and make sure you are using the late hours wisely.