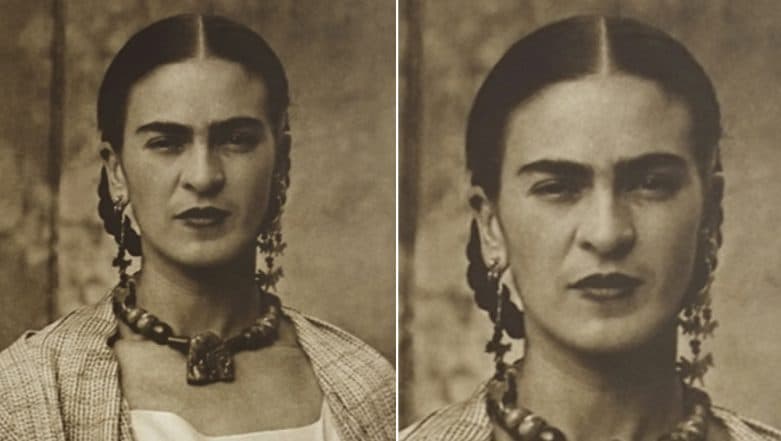 One of the most iconic artists of the 20th century, Frida Kahlo has a significant life story that became popular as her art. Her distinct fashion, unibrow, marriage to Diego Rivera, Mexican painter and all her ups and downs have added to the intrigue sparked by her art. Kahlo's paintings are deeply personal and have been recorded in innumerable books. But there is the one thing that the world never could know. It is the Mexican painter's voice, until possibly now. According to reports, researchers at Mexico's National Sound Library have recently released a 90-second audio clip that they believe to be the first and only known voice recording of Kahlo. Mexican Artist Frida Kahlo's Personal Artefacts, Paintings to Be Exhibited in US. 
There have been many silent films made on her, but her voice seemed doomed to extinction given there are no known recordings of her. Until now, there lie no documents that capture what her voice sounded like. Popular French photographer, Gisele Freund, once described the artist's voice as "melodious and warm." But the recent findings of Mexico's National Sound Library has captivated the researchers. The recording was released in the private collection of the late legendary Mexican radio host Alvaro, 'The Bachelor' Galvez y Fuentes, from a pilot episode of 1955 radio show El Bachiller, which aired after her death in 1954.
The audiotape captures Frida while she was reciting fragments of "Portrait of Diego," a text she wrote in 1949 about her husband.
Listen to Frida Kahlo's Voice
Researchers are now studying the audio, in the hopes of determining with certainty if it is Kahlo. The voice is notable because of its light and smooth tone. Reports further added that the investigations will involve sound library officials, engineers and audio experts. They are even listening to more tapes from the El Bachiller archives in hopes of spotting another potential Kahlo sound bite.