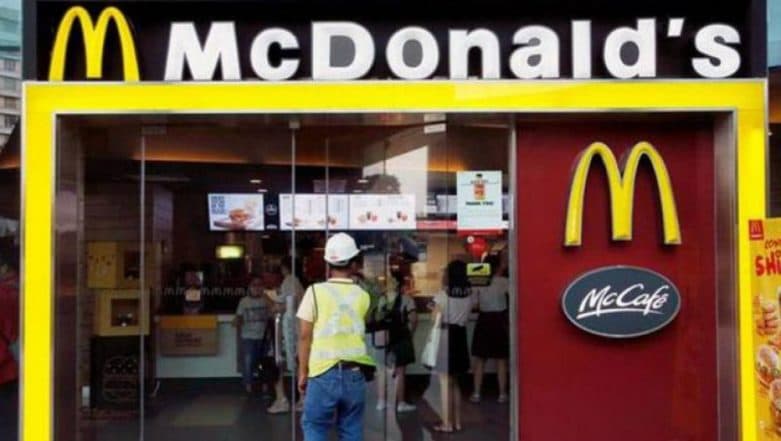 Finding a single worm in your meal is enough to put you off food for a very long time. But what if your food is crawling with them? Fast food giants McDonalds and KFC are both in the news after customers found wriggling maggots in their food on two different occasions and in two different parts of the world. Both the customers have taken to social media with their complaints. While McDonald's UK has promised swift action, KFC India has straight out refused the allegations.
Maggots are larvae of flies, which often end up in food when flies lay eggs in it. Ingesting them can cause anything from bacterial poisoning to allergic reactions.
A Twitter user from Cambridge UK put up a video showing the ketchup dispenser at the local McDonalds buzzing with maggots. The transparent dispenser clearly shows the tiny wriggly worms swimming in the condiment. The user known only by her Twitter name Isabella says that after finding the maggots, the staff of the restaurant was informed. But instead of replacing the dispenser or apologising to the customer, they ignored the complaint and went about serving the customers. Residents in Mumbai Fall Ill After Drinking Packaged Water With Worms and Contaminants.
Here's her Tweet:
Never going near the ketchup in @McDonalds again. For those of you who can't tell, these are MAGGOTS 🤢🤮 pic.twitter.com/7B3khnDwME

— Isabella 🌹 (@bellaritchie00) October 3, 2018
Ever since she shared the video, it has garnered around 40,000 views. Many Twitter users are also urging the customer to sue. UK McDonald's had no choice but to react to the video. In response they Tweeted:
Hi Isabella, we have found your friend's email to our Customer Services team and they are picking this up directly and launching the investigation. Should you require any further assistance from us or have any further questions, please send us a DM.

— McDonald's UK (@McDonaldsUK) October 4, 2018
Closer home, the Powai branch of KFC India has literally ruined a customer's meal after he found a bunch of maggots wriggling inside the crunchy chicken wings. Dutta Salve, the customer, took to Facebook to narrate his ordeal, posting pictures of the food with the maggots clearly visible. The viral post has been shared over 1.5 lakh times. Pregnant Woman in China Finds Dead Rat in Her Soup, Offered Money for Abortion! Restaurant Loses $190Mn.
Here is Dutta Salve's FB Post:
But unlike McDonald's, KFC India has refuted the allegations. They have also released a statement on the matter, stating that they follow high levels of food safety and that it is impossible that such foreign objects be found in the chicken. They've added that high cooking temperature makes it impossible for larvae or any pathogen to thrive inside the chicken. They have also invited the customers for a kitchen tour for assurance about their hygiene standards. They, however, added that an investigation into the matter has already been initiated.