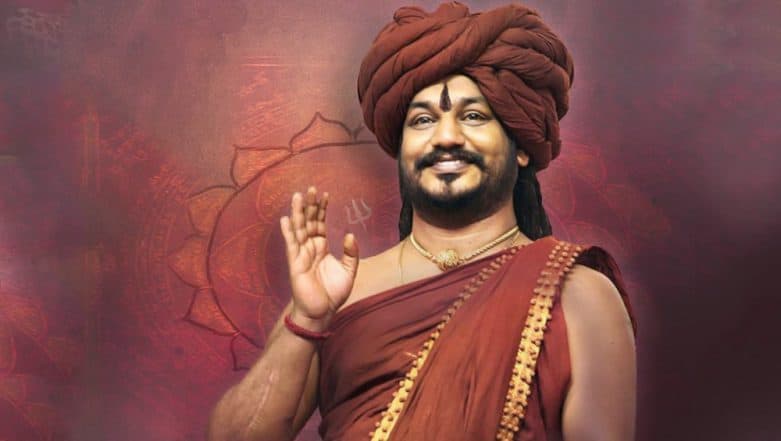 If there is one thing that is making it to the headlines these days it is Hardik Pandya and K L Rahul's episode on Koffee With Karan season 6. The all-rounder cricket's misogynist statements on the popular chat show have gone much ahead then just internet slamming. Hardik Pandya and KL Rahul were not just banned by BCCI for playing the next matches of the ODI series against Australia but their sponsorship deals have also been revoked. If you have been left bitter by the misogynistic and racist comments that were made on this show, but also love the format of such chat shows, we have something to keep you entertained. A video of Swami Nithyananda answering rapid-fire questions is something that you need to see and probably the cricketers too should have, to maintain the chill while answering questions. Swami Nithyananda Video Interview on His 'Inter-life Reincarnation Trust' Plan To Get Money From Billionaires Will Give You 'Thug Life' Feeling.
Swami Nithyananda has proved time and again that he isn't particularly a fan of science or its concepts. While he can defy all the theories and formulas, he can also master the rapid-fire rounds! The essence of a rapid-fire round is to choose one option but Swami Nithyananda seems to have mastered diplomacy in his answers and how. A video was shared on Facebook and needless to say people have found their fun and entertainment here. This particular video just shows how creative he can get!
Watch Video of Swami Nithyananda's Rapid Fire Round
Swami Nithyananda sure knows how to keep his options in favour! If you don't want to find yourself in a fix in a rapid-fire round, then the above video should teach you some. So leave behind the gossipy Koffee With Karan episodes and give Swamiji a chance. With that thought, can you imagine Swami Nithyananda on Karan Johar's couch? Ouch!