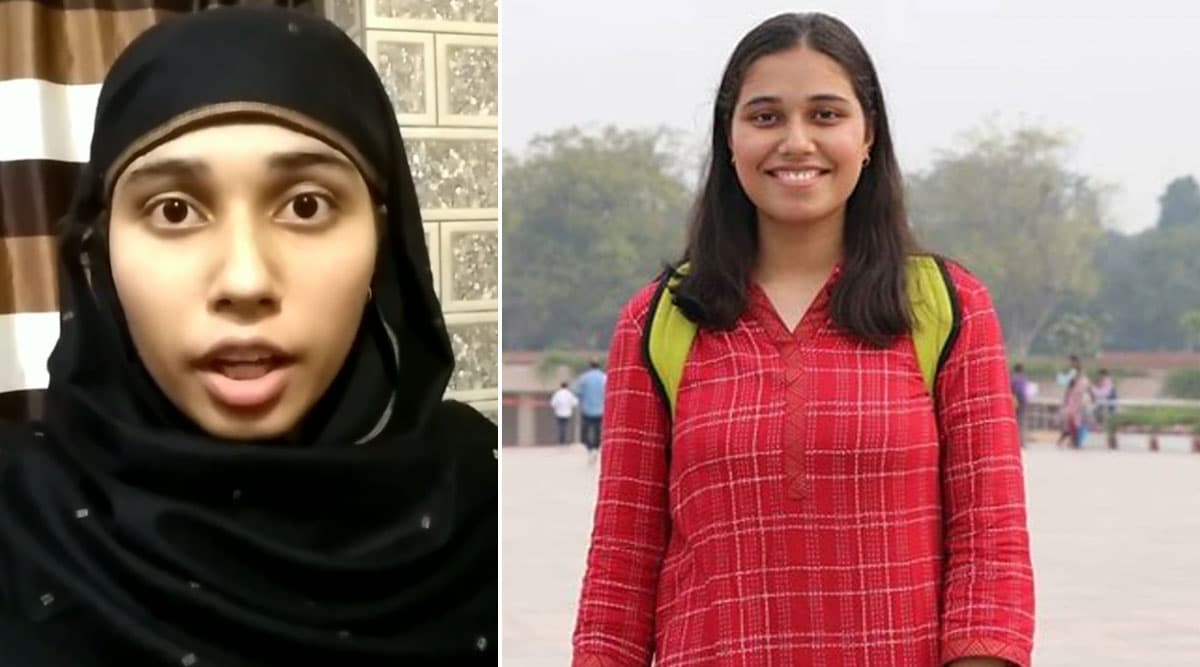 It would not be wrong to state that the country is going through a political turmoil. The economy's not in the best of shape, there is a lot of political unrest, the youth is protesting against the recent laws so the overall situation is quite serious. But among all this seriousness adding a dash of humour is Saloni Gaur or commonly known as Nazma Aapi. The  Delhi University student makes funny videos giving a sarcastic commentary on the recent issues and is being heard far and wide. With over 35,000 followers on Facebook and Twitter combined, Nazma Aapi (her character) is the internet's latest viral sensation with most of her videos getting tremendous views. Be it Maharashtra's politics, to CAA or JNU violence, Saloni Gaur has made funny videos on all the relevant issues. Onion Price Hike Gets Made Into Funny Memes! These Jokes and TikTok Videos Will Give a Respite From The Pinch in Your Pocket, Or Maybe Not!
While she also rants about daily life issues, she is so relatable. She speaks on gossiping aunties to rising onion prices. Some of the other topics that she has covered are Maharastra politics, Delhi's air pollution, Deepika Padukone's JNU visit, CAA protests. Her tone of the conversations of the character Nazma Aapi will definitely make you laugh. While she has been making these videos for over a year, her take on the recent political issues has got her recognised everywhere. TikTok Ki Madhubala: Social Media User Priyanka Kandwal Becomes Internet Sensation, Thanks to Her Stunning Resemblance to Late Indian Film Actress (Watch Videos).
Speaking to Indian Express, Gaur said, "I used to go to old Delhi and noticed how women speak there. I've always been good at mimicry, so I started copying them. At that time, I didn't have any intention of making videos on the current issues, it was just about a woman and her daily rants."
Check Some of Nazma Aapi's Funny Videos:
On Delhi Pollution
View this post on Instagram
Nazma Aapi on Deepika's Visit to JNU
NAZMA AAPI ON DEEPIKA AND CHHAPAAK #DeepikaBoycottDebate #Chhapaak #IStandwithDeepika #nazmaaapi #nazma pic.twitter.com/1lIgOLCCbA

— NAZMA AAPI (Saloni Gaur) (@salonayyy) January 9, 2020
Her Video on Onion Price Rise
View this post on Instagram
Nazma Aapi on Maharashtra Politics
View this post on Instagram
Here's a Video of Nazma Aapi Gossiping With a Friend
View this post on Instagram
Be it "Namaste" or "Assalamu walaykum Instagram ke bando", Nazma Aapi's start of the video itself gets a pinch of humour. She says that these videos are her way of raising a voice about the current situation in the country. Have you seen Nazma Aapi's videos yet?