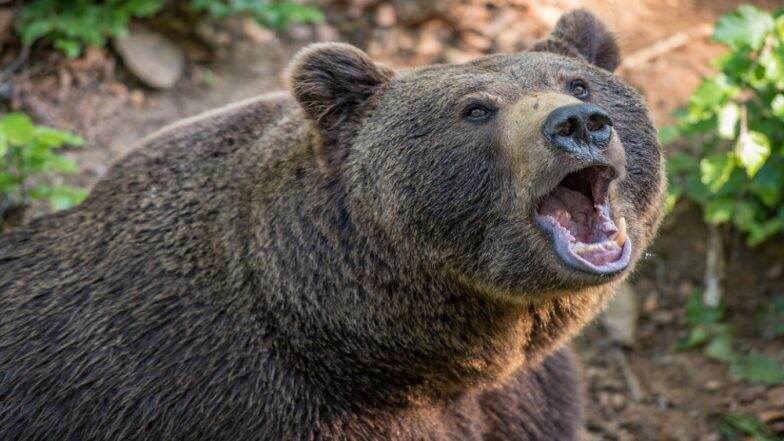 A Russian man's joke about being eaten alive by a bear, unfortunately, came true as he got mauled by one right after. 66-year-old, Alexander Korneyev was picking out wild mushrooms in his village, when a bear attacked him and ate him alive. The shocking incident took place outside Suluk village, 5,300 miles east of Moscow. Korneyev had just a penknife with him, not enough to defend against the powerful bear. His remains were found by local railway workers on a dirt track near the village. An appalling part being, before he left to pick out mushrooms he called his wife and said, "I'm going to pick mushrooms. If I don't call you again by 10am, it means I've been eaten by a bear." 20-Year-Old Survives a Shark, Bear & Rattlesnake Bite, in Just Less Than Three Years: View Pics.
The incident has sparked fear among the residents as they hadn't heard or seen such attacks before. Alexander Korneyev was a retired construction worker and reports suggest his dead body was found "no single untouched spot". Mutilated remains of his body were near the dirt track of Suluk village. The head of the local village council Sergey Ryabov was quoted to Daily Mail, "It was a joke but he evoked evil with his words. There was blood everywhere. His penknife was broken in half, and there were signs of a fight. His body was lying face down. There was no single untouched spot."
The villagers were completely shocked with the brutality of the attack. There had been no incidences of such bear attacking humans ever before. Although wild bears have been sighted around the villages in search of food. Some locals managed to stalk the bear and shoot it down. Now the police have displayed warning signs for the locals to not venture outside to pick mushrooms.