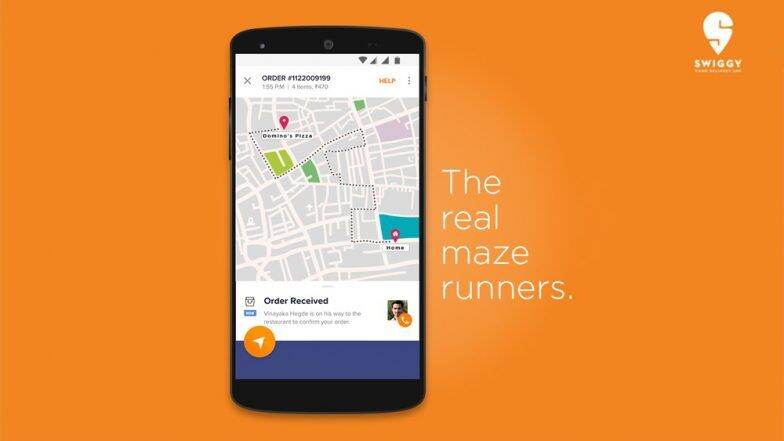 Chennai, February 12: Online food ordering and delivery app Swiggy has issued a clarification in the case where a blood stained bandage was found in a food order in Chennai. The food delivery app apologised to the aggrieved customer who had shared his ordeal on Facebook. After the apology from Swiggy and the restaurant, the customer said that he was content with the "kind of sincerity and investigation" conducted by the food delivery app and restaurant into the issue. Swiggy Faces Heat as Chennai Man Finds Blood-Stained Bandage in Food Ordered Through App.
Balamurugan on Sunday ordered chicken schezwan chopsuey from Chop N Stix through the Swiggy app. After eating half his food, he noticed a used blood-stained bandage in his noodles. In his Facebook post, Balamurugan said he complained about the incident to the restaurant but didn't receive a positive response. Food Delivery Apps Like Swiggy and Zomato Bet Big on Artificial Intelligence to Boost Delivery in India.
Check Below What Balamurugan Deenadayalan Had Written in His Facebook Post Prior to Swiggy's Apology: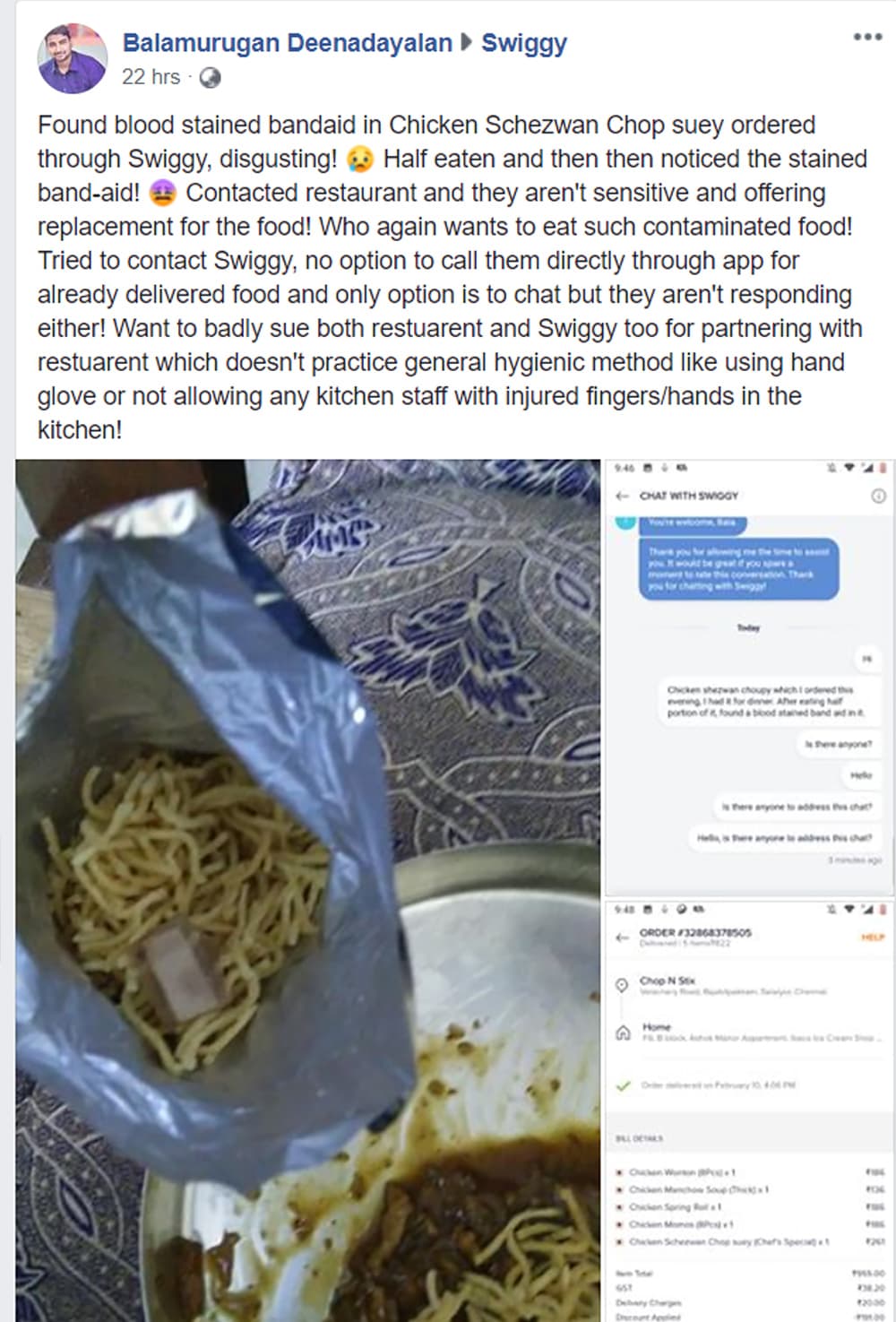 After the post went viral and comments started to pour in on the incident, Swiggy and the concerned restaurant apologised to the customer and explained their side of the story. After Swiggy and the restaurant's reach out to Balamurugan, he seemed content with the explanation.
Read the Customer and Swiggy's Reply in the Screenshot Below: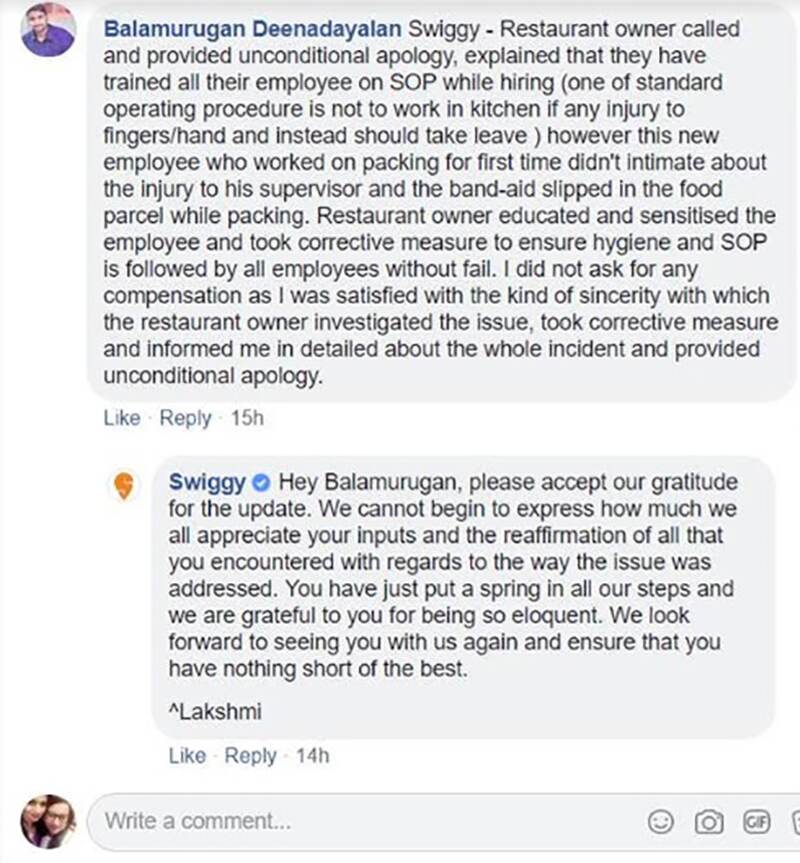 As can be seen in the above screenshot, after the unconditional apology by Swiggy and the concerned restaurant owner, Balamurugan Deenadayalan, the customer, decided not to claim compensation as he was convinced with the "kind of sincerity with which the restaurant owner investigated the issue and took corrective measure and informed me in detail about the whole incident."  Swiggy Says 2,000 Women to Join Food App for Delivery Across India.
Swiggy in their statement also added, "We understand that consumers trust Swiggy with their health and safety, and are committed to working with restaurants to ensure that only hygienic and quality food is delivered to them. We deeply regret the issue faced by one of our users and apologise for the angst it has caused. This is certainly not the level of service we intend to promote."
"While the restaurant has acknowledged a lapse at its end, based on the complaint, we have suspended this outlet pending further investigation by an external agency. Swiggy conducts stringent third-party hygiene audits across our restaurant partner network- regularly, and is invested in working with them to ensure a safe and delightful food experience for our consumers."