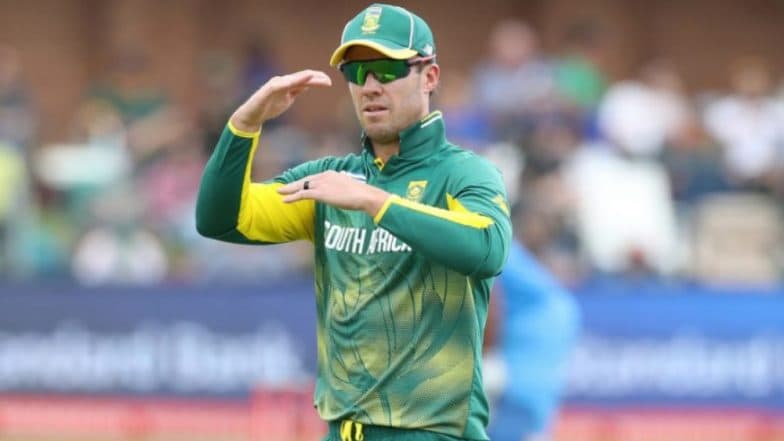 With the tensions between India and Pakistan escalating, apart from considering to boycott the ICC Cricket World Cup 2019 match against neighbours, the Board of Control for Cricket in India (BCCI) is contemplating to give foreign players a choice to either play for Indian Premier League (IPL) or Pakistan Super League (PSL). Not Possible to Ban Pakistan From International Cricket or ICC World Cup 2019, Says Sourav Ganguly.
As per a report in Indian Express, the members of the Committee of Administrators (CoA) — Vinod Rai, Diana Edulji and Lieutenant General Ravi Thodge along with BCCI CEO Rahul Johri conducted a meeting on Monday where the matter was discussed.
If indeed BCCI places a gag on players participating in PSL, then overseas cricketers like AB de Villiers, Dwayne Bravo, Sunil Narine, Carlos Brathwaite, Colin Ingram, and Andrew Russell will have to make choice to play in IPL or ISL. Pulwama Attack Fallout: Want to Make Pakistan 'Apartheid of International Cricket', Says CoA Chief Vinod Rai.
The development comes after India is planning to isolate Pakistan at international level. In this matter, BCCI recently wrote a letter to ICC in which it said that cricketing community should sever ties with countries, hinting at Pakistan, which promotes terrorism. "Most countries from which the members of the ICC hail (including the United Kingdom) have strongly condemned this terrorist attack and expressed solidarity with India. BCCI urges the cricketing community to sever ties with countries from which terrorism emanates," BCCI wrote.
Meanwhile, former Indian captain Sourav Ganguly said that it is not possible for India to ask ICC to ban Pakistan from upcoming World Cup or international cricket.
While it seems impossible for BCCI to seek a ban on Pakistan, the board is taking measures to isolate Pakistan in cricket community and IPL or PSL could well be one step towards it.