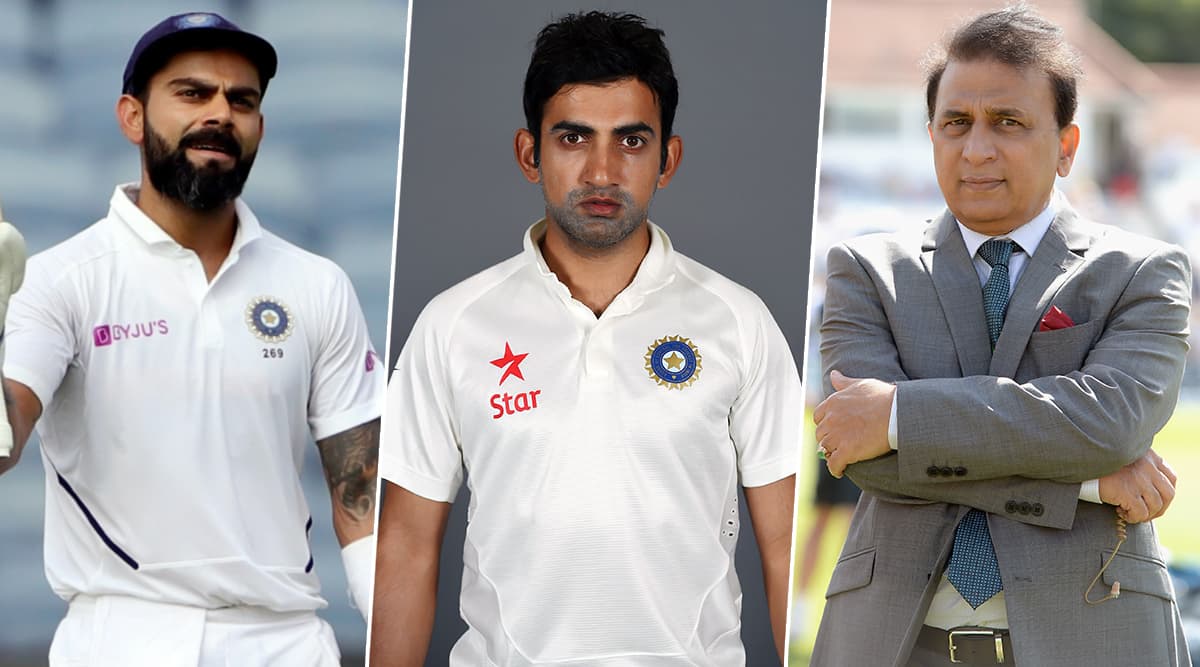 Former Indian Cricket team opening batsman Gautam Gambhir supports Virat Kohli's statement of Team India carrying forward the winning legacy of Sourav Ganguly. The Indian skipper was criticised for his comment by Sunil Gavaskar after India vs Bangladesh Day-Night Test Match at Eden Garden, Kolkata. Gavaskar did not accept this statement of Virat Kohli, as he said that India was winning matches in the 70s and 80s too, however, people tend to forget that. Sunil Gavaskar Hits Out at Virat Kohli Says 'India Were Also Winning in '70s and '80s, He Wasn't Born Then'
Gautam Gambhir in an interview with Sports Tak on the occasion of the unveiling of a stand in his name at the Arun Jaitley Stadium in Delhi, said that, Virat Kohli has his own personal views when he was asked about Indian captain being criticised. Gautam Gambhir further added that he totally agrees with Virat Kohli that India started to win more matches overseas when Sourav Ganguly took the role of captaincy.
The cricketer-turned-politician also stated that under the captaincy of Sunil Gavaskar, Kapil Dev and other captains after them India was a dominant force at home. However, under the captaincy of Ganguly, India started to win more matches outside India. He then said that he agrees with Virat Kohli, that India is carrying Sourav Ganguly legacy forward.
This controversy started when Virat Kohli made a comment after India vs Bangladesh Day-Night Test Match that the idea is to establish yourself in the middle and we have learnt to stand up and give it back. He then said that it all started with Dada's (referring to Sourav Ganguly) team and we are carrying it forward. Sunil Gavaskar further took this matter and said that Virat Kohli might want to say nice things about Ganguly because he is BCCI president. However, India even used to win in the 70s and 80s when Virat Kohli was not even born.