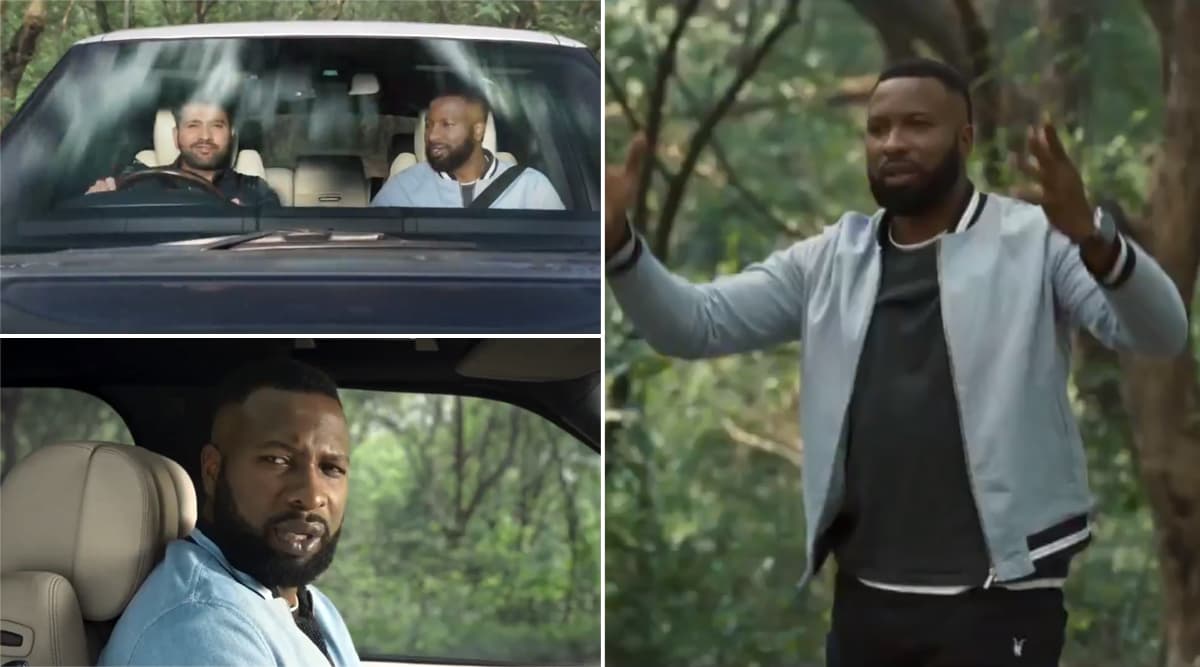 Kieron Pollard's friendship with Rohit Sharma dates back to the time when both players met for the first time in Mumbai Indians (MI) camp during the Indian Premier League (IPL) 2011 season. From spending eight years in the MI dugout to visiting each other's houses during international cricket tours, Rohit and Pollard share a special bond between them. But their close friendship seemed to have ended now. The news went viral when Pollard un-followed on Twitter. Fans of both the cricketers as well many MI and IPL fans were left in splits in hearing the sudden rift in friendship between Rohit and Pollard. But they were left laughing when it eventually turned out to be a campaign for Star Sports ahead of West Indies' Tour of India 2019, starting December 06. Star launched the #UnfriendshipDay campaign for the West Indies vs India series. Unfriendship Day Begins on December 6! Kieron Pollard Unfollows Rohit Sharma on Twitter Ahead of India-West Indies Series.
It took twitter by storm when the news of Pollard un-following Rohit first sprang out on social media. Shocked Fans tried to find out on what went wrong between two of their most loved cricketer. Rohit and Pollard not only share the dressing room at MI but have also guided the IPL franchise to four IPL titles in the last eight years. The matter is, however, not only limited to the Rohit-Pollard duo. West Indies, in general, enjoy huge popularity in India with the likes of Dwayne Bravo, Chris Gayle, Sunil Narine and Andre Russell have in the past have spoken about how India was their second home.
Hitman Does This To Pollard
Happy #UnfriendshipDay, @KieronPollard55!

PS: Sorry about the bags, NOT! 😉 #INDvWI @StarSportsIndia pic.twitter.com/EPFAyziGJ9

— Rohit Sharma (@ImRo45) November 21, 2019
And That's What The Big Guy Replies
This isn't over, @ImRo45! 😤#UnfriendshipDay is on! #INDvWI @StarSportsIndia

— Kieron Pollard (@KieronPollard55) November 21, 2019
And That's How Netizens Reacted!!!
LOL Interesting 🤣#UnfriendShipDaypic.twitter.com/It49n3T2bW

— Mumin (@ImMumin) November 21, 2019
What's the exact matter

Everyone wants to know the reason

Happy #UnfriendshipDay, @KieronPollard55! pic.twitter.com/QEoSeqsxVH

— Parihu (@Parihu1) November 21, 2019
Hey It's look a like publicity

Friend become foe

Happy #UnfriendshipDay, @KieronPollard55! pic.twitter.com/Ae7mQc2xF2

— Yatin Sharma (@ItsYatinSharma) November 21, 2019
In the first video put out by Star for their #UnfriendshipDay campaign for India vs West Indies series, Rohit and Pollard can be seen travelling together in a car. Rohit picks up Pollard from the airport, welcoming him to India and drives him. They enjoy each other's company before a radio voice reminds Rohit of upcoming India vs West Indies series. Reminded of their rivalry on the field, Rohit drops Pollard out of the car, throws his bag out and leaves leaving the big West Indian stranded on the car.
Gotcha!!!
Gotcha!

It's #UnfriendshipDay as @ImRo45 and @KieronPollard55 prepare for the Paytm #INDvWI T20I series! https://t.co/6xuAbo5CUV

— Star Sports (@StarSportsIndia) November 21, 2019
While the news of the rift in friendship between Pollard and Rohit created a ruckus on social media platforms, it eventually turned out to be a well-planned campaign by Star Sports for next month's West Tour of India. Star has in the past shocked fans with similar storylines before every tour and this was no different. From the famous "Mauka Mauka" campaign, which has now attained cult status among both India and Pakistan fans to the "Is Par yaa Us Par" campaign before India's Tour of  Australia last year, there have many storylines and campaigns from Star Sports that have attracted the fans.
Meanwhile, Rohit is currently preparing for India's first-ever "Pink Ball" Test against Bangladesh at the Eden Gardens on November 22, 2019 (Friday). The 32-year-old is expected to the batting alongside Mayank Agarwal. India already lead the series 1-0.