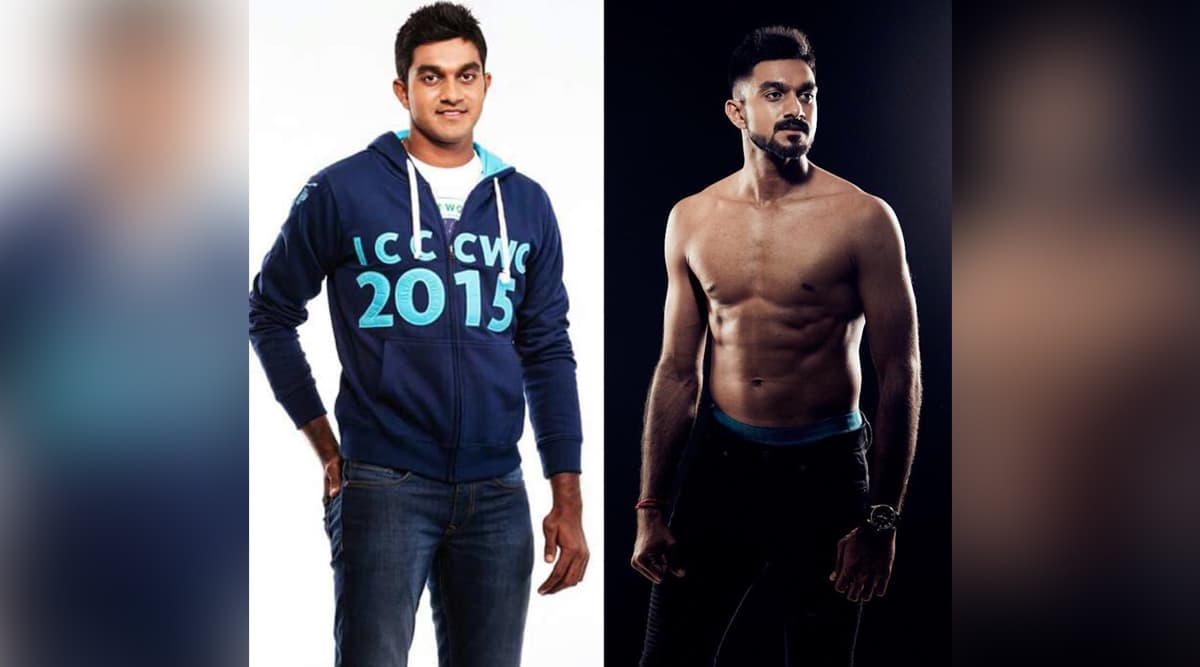 India all-rounder Vijay Shankar faced a lot of trolling for posting a picture of his body transformation on Twitter. The 28-year old cricketer was trying to display how he became a fit man from a chubby guy. However, some internet users were not amused by the post and they bashed the all-rounder. Shankar, who was part of India's squad in the ICC Cricket World Cup 2019, is currently playing for Tamil Nadu in the Vijay Hazare Trophy. The latter was ruled out of the World Cup due to an injury and since then failed to come to the side.  In the meantime, Shankar worked on his fitness but the display of his six-pack abs was not appreciated by netizens asked the latter to focus on cricket.
"The sweat, the time, the devotion. It pays off! #TransformationTuesday" said the caption of the picture posted by Shankar. The picture is a collage of two images showing his body transformation. Nowadays, a lot of emphasis is on fitness and every cricketer needs to be fit in order to secure a place in the national team. The Indian cricketers need to undergo a fitness regime called 'Yo-Yo Test' for sealing the spot in the side. On many occasions, cricketers are seen posting their shirtless pictures- showing off their shaped body. However, Netizens were not impressed by Shankar's show and the youngster got trolled.
See Post!!
The sweat, the time, the devotion.

It pays off! #TransformationTuesday pic.twitter.com/oSyNWvMmVJ

— Vijay Shankar (@vijayshankar260) October 15, 2019
Shankar Got Trolled!!
World cup mein mushkil se 30 run banaye honge aur Chala body dikhane.

— unknown (@unknownentity73) October 15, 2019
More Bashing!!
Bhai tune cricket me talent dikhana hai bollywood me nahi

— Swagshank💥 (@zZoker) October 16, 2019
Fans Not Amused!!
Bhai cricketing stats badhe ki nahi wo important hai

— Hritik Pawar (@hritikpawar123) October 16, 2019
Netizens Angry!!
Bodybuilding kar bhai. Cricket tere jaise mindless logo ke liye nahi hai.

— Piyush Sharma (@PiyushS24196569) October 16, 2019
Early this year, the all-rounder displayed some good performances in India's ODI series against Australia and New Zealand which earned a spot in India's 2019 World Cup squad. The lad has shown decent form in the ongoing Vijay Hazare Trophy and will aim to come back to the Indian side. With Hardik Pandya already being ruled out for six months due to back surgery, some good performances in domestic cricket might well bring Shankar back to the Indian side.