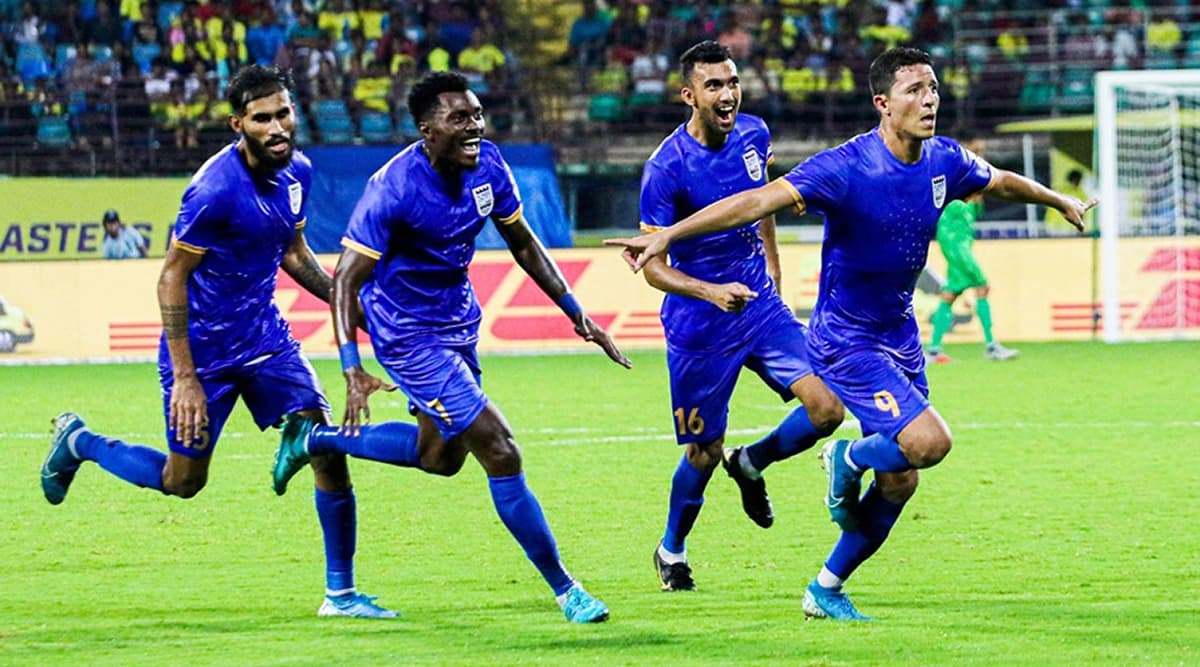 Mumbai City FC defeated Bengaluru FC in ISL 2019-20 encounter on Sunday (December 15). Mumbai City FC put an axe on other own foot in the second half with an own goal. This happened after Mumbai City were already leading the game 1-0 after the first half. However, later Diego Carlos and Rowllin Borges scored two more goals for Mumbai City FC to make them an ultimate winner. In Mumbai City FC vs Bengaluru FC, Indian Super League 2019-20 match, Sunil Chettri scored the second goal for Bengaluru FC in the 89th minute, which twisted the result of the game at 2-2 during the final minutes.  BFC 1 - MCFC 1 | Bengaluru FC Vs Mumbai City FC - Live Football Score, Match 39. 
Subhasish Bose gave an early lead to Mumbai City FC in the first half itself. The Mumbai City's left-back scored in the 12th minute to take his team to a dominating start. Mumbai City FC enjoyed 1-0 lead after the end of the first half, however, their lead did not remain for long. Just after 13 minutes in the second half, Mumbai City FC scored an own goal to level the scores. Mumbai City FC's defender Mato Grgic scored an own goal in the 58th minute which brought Bengaluru FC back into the game. Indian Super League 2019–20 Points Table Updated: Mumbai City FC Advance to Sixth Spot After 3–2 Win Against Bengaluru FC.
Diego Carlos scored the third goal of the match in the 77th minute. Mumbai City FC's winger Carlos gave a much-needed lead to Mumbai City FC just at the right moment. With 2-1 down, Sunil Chhetri came to the rescue for Bengaluru FC with the second goal for his team. However, Rowling Borges' goal in the 94th minute gave 3-2 lead to Mumbai City FC and they were the ultimate winners.
Bengaluru FC accounted for one yellow card while Mumbai FC got four yellow cards. Mumbai City FC, who were positioned on the sixth spot ahead of the match against Bengaluru, remains on the same spot after the victory. Bengaluru FC also remains on the same third spot. However, Mumbai City FC now has 10 points from 8 games while Bengaluru FC have 13 points from an equal number of matches.