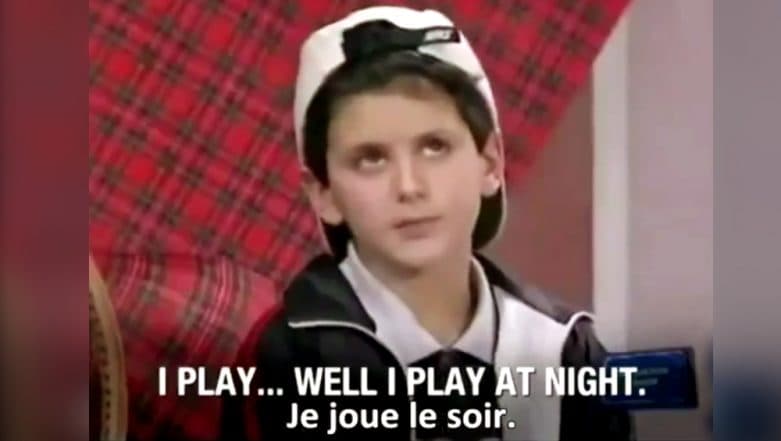 Novak Djokovic, who recently won his 13th Grand Slam, after he lifted the Wimbledon 2018 trophy at the All England's Club by defeating a resolute Kevin Anderson of South Africa in the final of the Championship, has always had one dream: Becoming World No.1 in Men's Singles Tennis. Don't believe us? Watch the interview that Novak gave as a 7-year-old. Apart from his candid nature at display, the interview also shows that the four-time Wimbledon winner has always been a resolute champion and a perennial challenger.
In the video, a seven-year-old Novak is interviewed by a  boy of similar age, and can be seen answering questions on "when does he play tennis?", to which he replies "at the night." He goes on to say that, in the morning he attends school, then practices, completes his homework after that and plays tennis only at the night. Watch a clip of the adorable but determined seven-year-old Novak Djokovic putting some of his charm at play during the interview. Check the clip below:
Now, we are sure about the fact that it is difficult to take one's eyes off the young Novak talking about tennis. Him talking about loving the forehands, backhands and volleys is simply too good to believe just as him showing his lighter side as he says that "I defeat my opponents with those forehands". But of all the great things in that short video, the most striking is the fact that even as a seven-year-old, Novak knew about his goal in tennis: To be the No. 1 in the world and when asked if "Tennis is a game or duty for him?", he answers with all honesty, "Tennis is a duty for me." Novak has always been a champion, hasn't he?