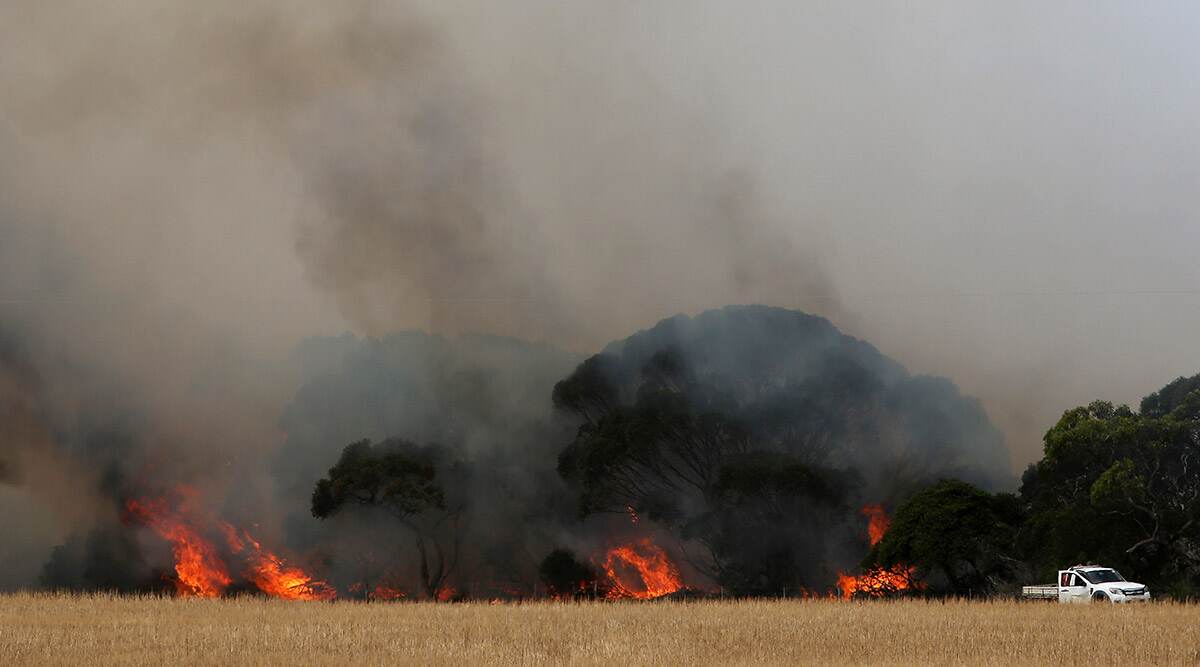 There is a lot to worry about the raging Australian bushfire. It is a dangerous situation, and as per scientists, Australian fires are a clear sign of climate change. In case, you were wondering that the fires are only causing destruction to Australia, you are wrong. The National Aeronautics and Space Administration (NASA) has been analysing the smoke and aerosols coming from the fires blazing in the country. They found that the bushfires are producing so much smoke that it has the potential to make "full circuit" around the Earth. The smoke had already travelled, 'halfway around Earth,' warned NASA in its recent study. Here's How You Can Donate and Help Those Affected by Destructive Australian Wildfires. 
Australia is being ravaged by the worst wildfires, ever experienced in decades. A significant part of the country has already been devastated by the fires that began in late July, 2019. According to the latest reports, at least 28 people have died nationwide and over a billion animals were killed. The fires show no signs of stopping. Amid the raging bushfires, NASA has been studying the smoke plumes from late December, 2019. The space agency in its study revealed that by January 8, 2020, the smoke had already travelled, "halfway across Earth," and affected the air quality of other countries. Australia Bushfire Donations: Viral Koala Challenge Resurfaces on the Internet, This Time to Raise Money for Wildfire Victims. 
The smoke caused hazy skies, creating colourful sunrises and sunsets in South America and "severe air quality issues" in New Zealand and darkened the snow on the country's mountains, noted NASA. The smoke is expected to make one full circuit around the globe and returning to the skies over Australia. As Australian Bushfires Continue to Rage, Here Are a Few Heartwarming Stories That Will Move You. 
Here's NASA's Tweet:
A fleet of NASA satellites 🛰️ working together has been analyzing the aerosols and smoke from the massive fires burning in Australia.https://t.co/93geNvCBnU pic.twitter.com/ZedZ199lvJ

— NASA Goddard (@NASAGoddard) January 9, 2020
NASA's recent findings show the intensity of the Australian bushfires. The Earth's climate has changed, and we are witnessing blatant examples that prove the crisis. Earlier this week, Melbourne residents were enduring a second consecutive day of hazardous air quality that prompted concerns about public health. The Australian fires devastation has wreaked more havoc than Amazon fires in 2019.