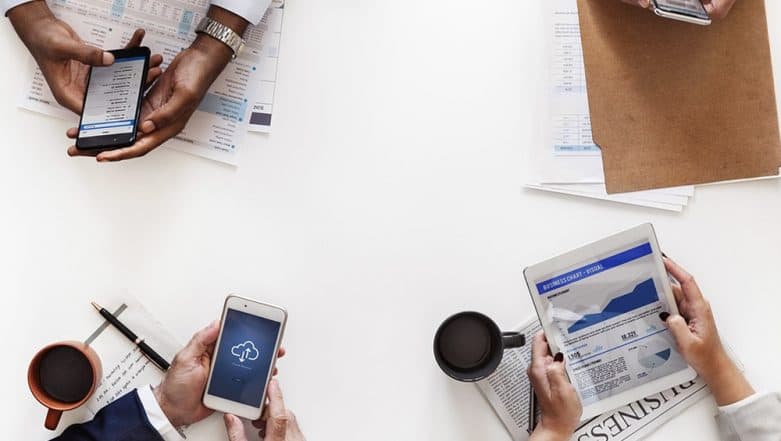 Forbes Asia has released its annual Forbes '30 Under 30' 2019 Asia list out of 300 outstanding individuals. Young entrepreneurs from 23 countries and territories including Mongolia, Kazakhstan, Kyrgyzstan and Lao across 10 industries are in the list this year. 59 achievers from India are also on the list. It also includes names from 2019 Class of '30 Under 30' young achievers.
People have been selected from categories that range from Art & Style, Food & Drink; Entertainment & Sports; Finance & Venture Capital; Media, Marketing & Advertising; Retail & E-commerce; Enterprise Technology; Industry, Manufacturing & Energy; Healthcare & Science; Social Entrepreneurs and Consumer Technology. Forbes Billionaire List 2018: India Has The Third Highest Number Of Billionaires In The World, Mukesh Ambani Richest Indian.
Here is the list of young Indian social entrepreneurs under the age of 30 who have made it to the list:
1. Naman Ahluwalia and Sajan Abrol: Cofounders, Clothes Box  Foundation
In 2014, Naman Ahluwalia and Sajan Abrol cofounded the Clothes Box Foundation in India, a nonprofit organisation which collects unused clothes and donates to those in need. People wishing to contribute can drop it at a designated place or pay a fee to get it collected from their houses. They also launched an initiative called Refresh that recycles used garments for the poor.
2. Deane De Menezes: Founder, Red is the new Green
25-year-old Deane De Menezes founded 'Red is the new Green', a campaign that encourages people to discuss issues related to menstruation. It aims to help school-girls feel less ashamed about the topic. Their education sessions have helped over 15,000 girls. They have also installed sanitary towel vending machines and eco-friendly incinerators to reduce waste in schools.
3. Aniket Doegar: Founder, Haqdarshak Empowerment Solutions
Aniket Doegar cofounded Haqdarshak, India's first social enterprise that digitalises welfare programs on one platform. The organisation has helped around 20,000 low-income people get access to things which they could have been able to otherwise. They are also a part of the Facebook's Code for Next Billion group, a program for startups, and the Village Capital-Omidyar Civic Tech Accelerator.
4. Abhishek Dubey: CEO, Muskaan Dreams
Aimed at improving the quality of education in India Abhishek Dubey started Muskaan Dreams in 2014. The company provides e-learning tools such as audio and visual toolkits to schools, builds libraries and training to local teachers. Muskaan Dreams says they work in three cities of Madhya Pradesh where they reach out to 100 government-run schools that have around 12,000 students.
5. Gideon Laux and Ronit Kanwar: Cofounders, Empower Energy
Launched in July 2018, Gideon Laux and Ronit Kanwar's Empower Energy distributes solar-powered electric appliances like lamps and solar power banks in India. Their service is available in villages where people can rent appliances from local shops. The rental is then split between the shopkeeper and the company. The company said their service helped 1,800 people in Odisha.
6. Abhishek Banerjee, Agnimitra Sengupta, Ankan Podder and Utsav Bhattacharyya: Cofounders, Qube
Forbes' Under 30 list also includes Indian social enterprise Qube cofounded by Abhishek Banerjee, Agnimitra Sengupta, Ankan Podder and Utsav Bhattacharyya. The organisation which aimed at saving the environment, makes sustainable construction bricks out of plastic waste. They aim to solve the health hazards associated with the clay-bricks industry in India by producing bricks that consume less energy.
6. Umang Shridhar: Founder, KhaDigi
KhaDigi, a fabric supplier platform aims to empower rural women by teaching them weaving and spinning traditional khadi clothes. They are also taught to use digital technology for material printing. KhaDigi supplies clothes to outlets like Reliances. The company now aims at bringing all artisans on a single platform and create a market place equal for all weavers.
8. Trina Das and Kalyan Kuramana: Cofounders, TAI
TAI, founded by Trina Das and Kalyan Kuramana provides a new teaching methodology including personalised learning and soft skill development to K-12 students in India. They have 15 centres and 36 franchise centres with more than 10,000 students.
Indians who have made it to the other categories include DailyNinja CEO Sagar Yarnalkar and COO Anurag Gupta, Carmesi co-founder and CEO Tanvi Johri in e-commerce and retail category. Wok Express managing director Aayush Agrawal in the food and hospitality category, Coeo Labs co-founder Nitesh Jangir in the healthcare category and 5C Network co-founder and CEO Kalyan Sivasailam.