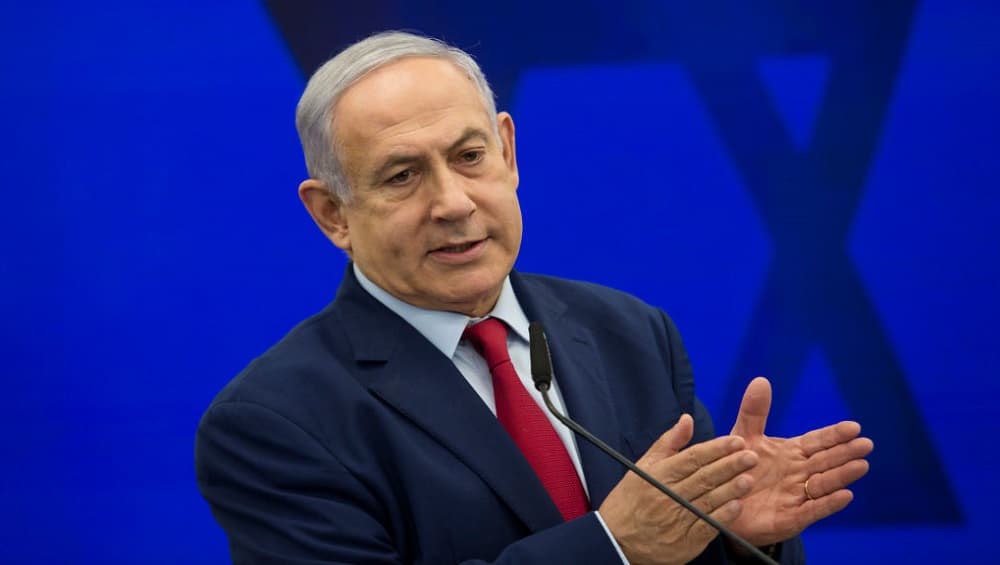 Tel Aviv, November 21: Israel Prime MInister Benjamin Netanyahu, who is staring at a third general election within a year's span, was jolted on Thursday after the country's Attorney General indicted him on serious corruption charges, including bribery, fraud and breach of trust. The charges are related to three graft cases filed against him. Netanyahu Shares Unprecedented Bonhomie With Indian Counterpart Narendra Modi.
Avichai Mandelblit, the Attorney General, announced Netanyahu has been indicted in three cases - which are referred to as Case 1,000, Case 2,000 and Case 3,000. The indictment has paved the way for Netanyahu's prosecution -- which the Prime Minister vehemently tried to "obstruct" through a legislation.
Under Case 1,000, Netanyahu has been charged of "accepting" huge quantum of high-end gifts, including pink champagne and cigars, from billionaire friends. In lieu, he provided them benefits through his government. For this alleged act of corruption, he has been charged with bribery.
In Case 2,000, the Israeli PM has been accused of striking a deal with a media magnate to use the government's regulatory powers to weaken a rival newspaper. In lieu, Netanyahu had sought positive coverage from the media outlet whom he was allegedly extending the unethical aid. For this alleged act, he has been charged of breach of trust.
The Case 4,000 is most severe as it has charged Netanyahu with breach of trust, bribery as well as fraudery charges. The Prime Minister has been accused of accepting bribe from a telecom giant owner, in lieu of ensuring regulatory legislations which favour his firm. For "extending this favour", Netanyahu was also allegedly offered positive coverage in a news website linked to the telecommunication company owner.
Netanyahu has alleged a massive ploy by the Opposition groups in Israel, claiming that his 10-year-rule in the country has been marked by transparency and "zero-corruption". Taking cue from his close friend and United States President Donald Trump, Netanyahu had last week called the allegations against him as mere "witch hunt".