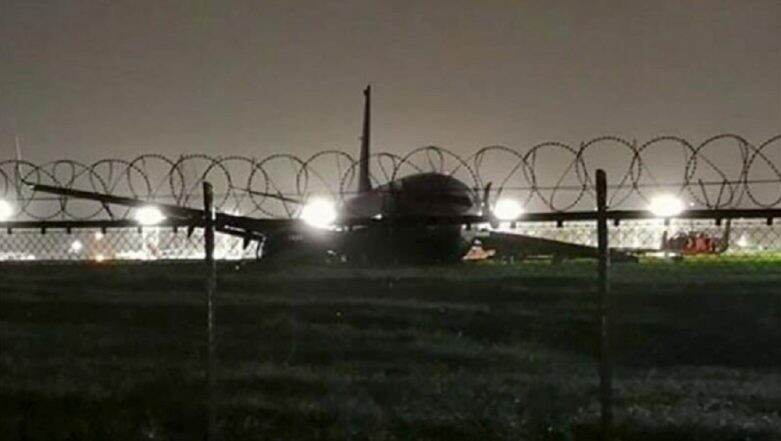 Manila, Aug 16: A Boeing 737-800 flight of Xiamen Airlines crash-landed at Manila airport on Thursday. Although no casualties were reported, the accident was considered an emergency-situation by the airport ground staff, as a major portion of the aircraft had skidded off the surface.
According to reports, the left engine detached from the wing of the aircraft when the Boeing 737-800 crash-landed at the runway. The emergency crew of the airport ground staff had initiated the evacuation of passengers.
Air Live reported that the flight, numbered MF8667, reached Manila an hour before the scheduled landing. The plane had taken off from Xiamen. After rounding over the airport for nearly an hour, the plane attempted landing at 15:55 UTC, when the accident was reported.
The exact number of passengers on-board could not be confirmed by the time this report was first published.
BREAKING: Boeing 737-800 crashes at Manila Airport, Flight #MF8667 #XiamenAir Cause unknown at this time pic.twitter.com/EpfmsXgKp2

— Aviation News ✈️ (@planesmad2016) August 16, 2018
The last major aviation accident was reported on May 18, when a Boeing 737 flight, crashed in Havana killing 112 passengers on-board. Only one passenger had survived.