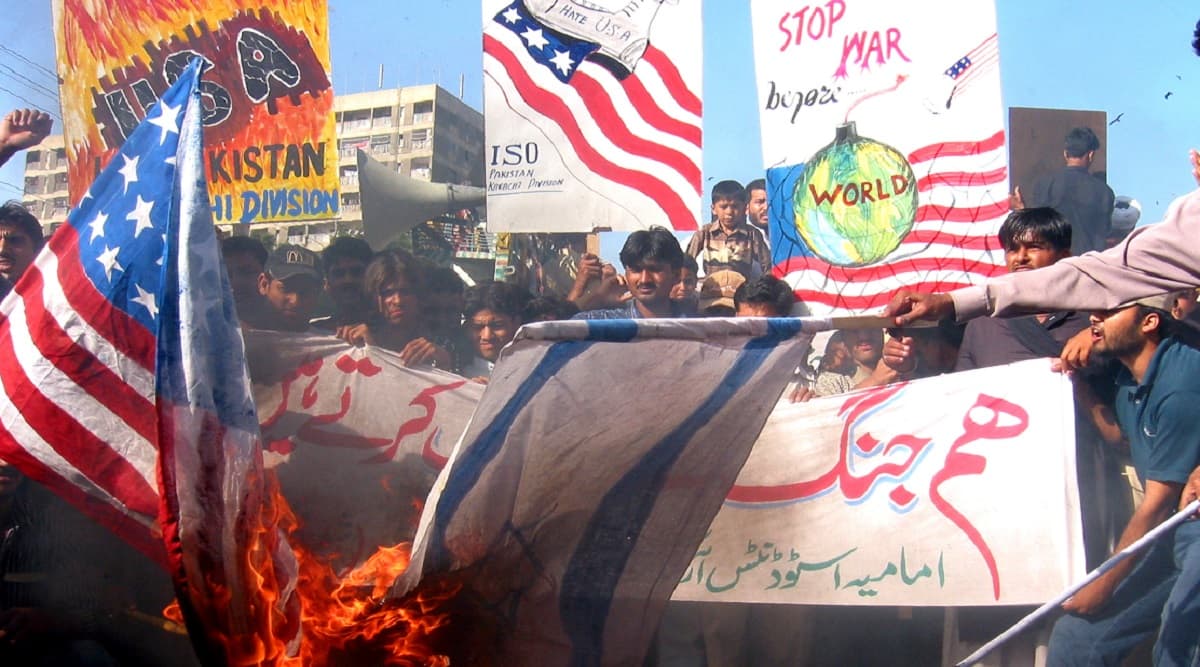 Islamabad, January 3: With tensions escalating in the Muslim world over the killing of Iranian military leader General Qassem Soleimani, the US Embassy in Pakistan has issued a warning for American citizens based in the nation. The advisory, issued hours after Soleimani's assassination, directs the citizens of United States to exercise caution and remain aware about their surroundings. Donald Trump Sends Veiled Truce Offer to Iran After Qassem Soleimani's Killing: '...Never Won a War, But Never Lost a Negotiation'.
Noting that the drone strike on the top Iranian commander may evoke protest from certain communities in neighbouring Pakistan, the US Embassy has asked US nationals to remain cautious about demonstrations and protests. The country houses a significant Shia population, who have marked their dissent against the US drone strike on Friday which ended up eliminating Soleimani, the chief of Iranian Quds Forces.
"US citizens in Pakistan should monitor their surroundings for possible demonstrations and suspicious activity," the Embassy stated in its advisory. It further added that US government employees, who were scheduled to travel to Pakistan, will be asked to defer their visit. Those employees who are already based in Islamabad for official work have been asked to curtail their stay in the nation.
"Given possible reactions to recent events in Iraq, the US Embassy has restricted travel by US government employees. US government personnel in Pakistan are required to postpone non-essential official movements and most personal movements," the advisory noted.
The hawkish US military operation, which could spark off another spiral of violence in the Middle East region, was executed in the wee hours of Friday when Soleimani arrived in Baghdad. He, along with Abu Mahdi al-Muhandis, the leader of Ketib Hezbollah -- a powerful Shia militia group in Iraq region -- were killed in the drone strike close to the Baghdad airport.
US President Donald Trump lauded the assassination of Soleimani, claiming that he was responsible for the killing of scores of American security personnel operating Iraq region. "General Qassem Soleimani has killed or badly wounded thousands of Americans over an extended period of time, and was plotting to kill many more," he said.
"He (Soleimani) was directly and indirectly responsible for the death of millions of people, including the recent large number of protesters killed in Iran itself. While Iran will never be able to properly admit it, Soleimani was both hated and feared within the country," Trump added, claiming that the pro-democracy voices in Iran have silently endorsed the US crackdown.
The Pakistani government, earlier in the day, issued a statement appealing both sides to exercising restraint. While underscoring that the sovereignty of any nation should not be undermined, the Foreign Office spokesperson said, "Pakistan has viewed with deep concern the recent developments in the Middle East, which seriously threaten peace and stability in the region."