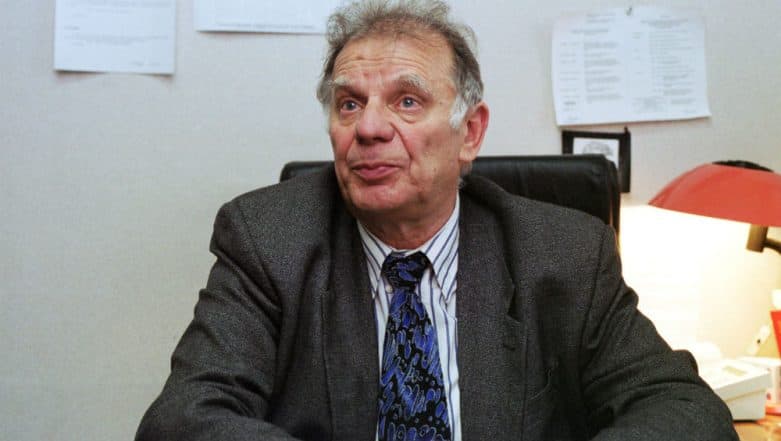 Moscow, March 2: Russian scientist Zhores I. Alferov who won the 2000 Nobel Prize in physics for his work in semi-conductor and laser technologies died at the age of 88 in St. Petersburg, the state news agency TASS reported on Saturday.
The death was announced by the Russian Communist Party leader Gennady Zyuganov, according to the agency.
Alferov was the first Russian to become a Nobel laureate since Soviet leader Mikhail Gorbachev won the Peace Prize in 1990 following the fall of the Berlin Wall.
"As a deputy, as a person he (Alferov) assumed endless efforts to fortify (the Russian) science and education. He was Ambassador for Peace from our country, he had a lot of friends from all over the world, including America," Zyuganov said.
In 2000, Alferov received the Nobel Prize in physics together with US scientists Jack Kilby and Herbert Kroemer, "for developing semi-conductor heterostructures used in high-speed- and optoelectronics".
The award recognised Alferov's research in information technology in the 1970s and much of his work led to advancements in computers, CD players and mobile telephones.
Kremlin spokesman Dmitry Peskov said Russian President Vladimir Putin offered deep condolences on Alferov's death.
"The head of the state noted a huge contribution of the prominent Russian scientist in the development of the Russian and global science, noted his solid public stance and the role he played in the country's public life," Peskov said.
At the time of the prize, he was Director of the A.F. Ioffe Physico-Technical Institute in St. Petersburg and later became Chairman of the Russian Academy of Science's nanotechnology committee.