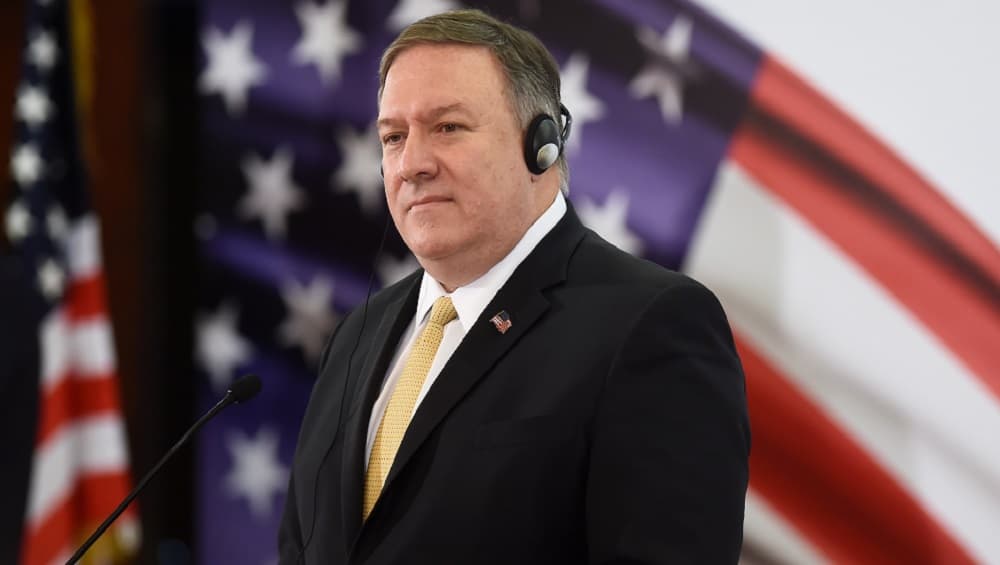 Riyadh, September 18: United States' Secretary of State Mike Pompeo, who arrived in Saudi Arabia to hold talks with the Kingdom leadership over the recent oil attacks, held Iran squarely responsible for the strikes on Aramco oilfields. Describing the attack as an "act of war", Pompeo said Washington and Riyadh will hold Tehran accountable for the unprovoked strike. Donald Trump Orders Government to 'Substantially Increase' Iran Sanctions.
The Hassan Rouhani-led government has outrightly rejected the US accusations, claiming that it has neither executed the strikes nor aided the Houthi rebels of Yemen who have claimed the responsibility.
Pompeo, while speaking to reporters in Jeddah, said even if the attack was carried out by the Houthis, one cannot deny the "fingerprints of Ayatollahs" over the attack. Iran has overtly and covertly being backing the rebel group in Yemen, which has now spread its jurisdiction in several parts of the war-torn country including capital Sana'a.
Update by AFP:
#BREAKING Saudi oil attacks an 'act of war': Pompeo pic.twitter.com/IetlyNHks2

— AFP news agency (@AFP) September 18, 2019
Earlier today, US President Donald Trump announced a fresh set of crippling sanctions against Iran. The move would further isolate the Iranian economy, which has been severely hit ever since Washington pulled out of the 2015 nuclear deal and re-imposed sanctions against the nation.
Trump, despite warning Iran of consequences for the attack on Aramco oil fields, has kept the optio of dialogue open for the Iranian leadership. Officials in the White House have indicated that a meeting could be arranged between Rouhani and Trump on the sidelines of the United Nations General Assembly (UNGA), if Tehran agrees to consider to sign a new nuclear deal.
Iran's supreme leader Ayatollah Ali Khamenei has ruled out the possibility of dialogue between Tehran and Washington, stating that the two sides could talk only if the US agrees to re-enter into the 2015 nuclear pact involving Iran and the European Union.