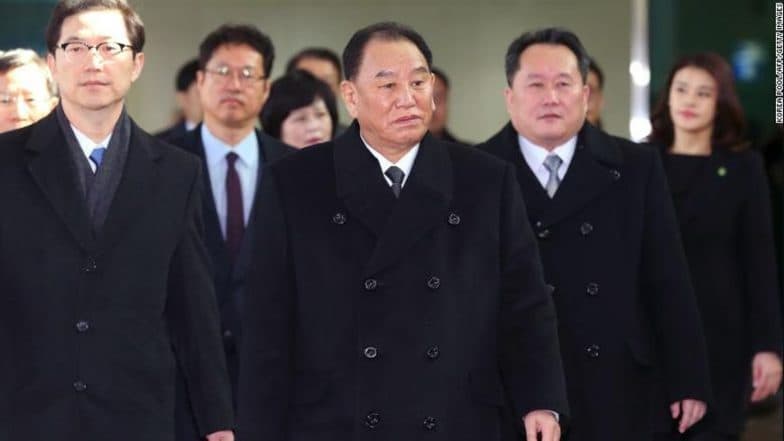 US Secretary of State Mike Pompeo and North Korea's Kim Yong Chol are scheduled to meet this Friday in Washington to discuss the agenda and the date of a second summit between US President Donald Trump and North Korea's ruler Kim Jong Un.
However, the White House and the US state department declined to confirm the reports that the high-level meeting was scheduled to take place as a similar meeting in November 2018 was cancelled at the last minute.
News of the impending meet between Pompeo and Kim Yong Chol came from South Korean news agency Yonhap, which cited Chinese sources that Kim Yong-chol, along with North Korea's vice foreign minister, Choe Son-hui, and a third official, would leave Beijing on Thursday for Washington.
On the agenda front, the South Korean media have said that the two sides would seek "interim" measures to revitalize the denuclearization process. It is easier said than done as North Korea has demanded a lifting of US sanctions before it embarks on its denuclearization process while the US wants proof of action before any sanctions are lifted.
US Vice President Mike Pence acknowledged this week that efforts to persuade North Korea to give up its nuclear arsenal had not made much progress. "While the president is promising dialogue with Chairman Kim, we still await concrete steps by North Korea to dismantle the nuclear weapons that threaten our people and our allies in the region," Pence said in an address to U.S. ambassadors and other senior American diplomats at the State Department.
However, US President Donald Trump is keen on meeting Kim Jong Un and has received multiple letters from the hermit country's ruler. He has repeatedly claimed that "he and Kim have established a good relationship."