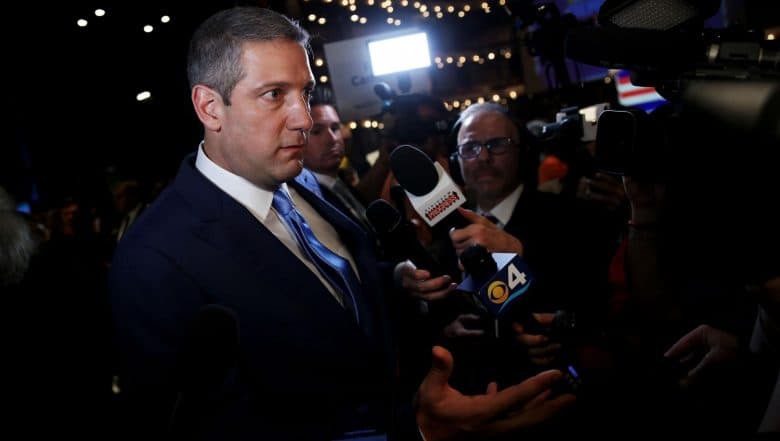 Washington, July 26: In a first, a Democratic presidential candidate is cashing in on the popularity of yoga, an ancient Indian practice, by using it as a part of his campaign to raise funds, expand his support base and promote preventive healthcare system. Congressman Tim Ryan, 46, from Ohio, who is among the nearly two dozen Democratic presidential aspirants, this week unveiled a new campaign, asking people to donate USD 3 to have a yoga session with him and yoga teachers.
Noting that most of the political insurance is around health, Ryan, a member of the House of Representatives, said he wants to flip the system and focus on preventive health care system, in which yoga can play a crucial role and save around USD 2-3 trillion a year.
"I've seen the power of yoga and mindfulness to heal anxiety and trauma first hand, especially practising with service members," he said in an email to his supporters this week. "I believe that we can heal not only ourselves but our nation through a mindful approach to leadership," he said.
This is for the first time a presidential candidate in the United States is using yoga as part of his campaign. The advertisement released by Ryan says: "Do Yoga with Tim" Successful donors – selected through a draw of lots – will win a trip to New York with hotel and flight accommodations and have a yoga session with Ryan. Yoga Is Force for Fighting Climate Change, Fostering Global Harmony, Says UN. 
The class will be led by yoga teachers Rolf Gates and Dan Nevins. It will include a special breathing session led by Eddie Stern, a New York-based yoga instructor. Explaining the benefits of the ancient Indian practice, Ryan said yoga has emerged as a great tool for improving the health of military veterans.
Those doing yoga have successfully reduced their number of prescription medicines from a dozen to a few or none, he said.
"I have watched them do yoga and heal," he said. "I am kind of a blue-collar guy from a blue-collar town,… why do I talk about yoga," he asks in the campaign ad. "Because it works," says Ryan, who is also a founder of the House Military Mental Health Caucus.