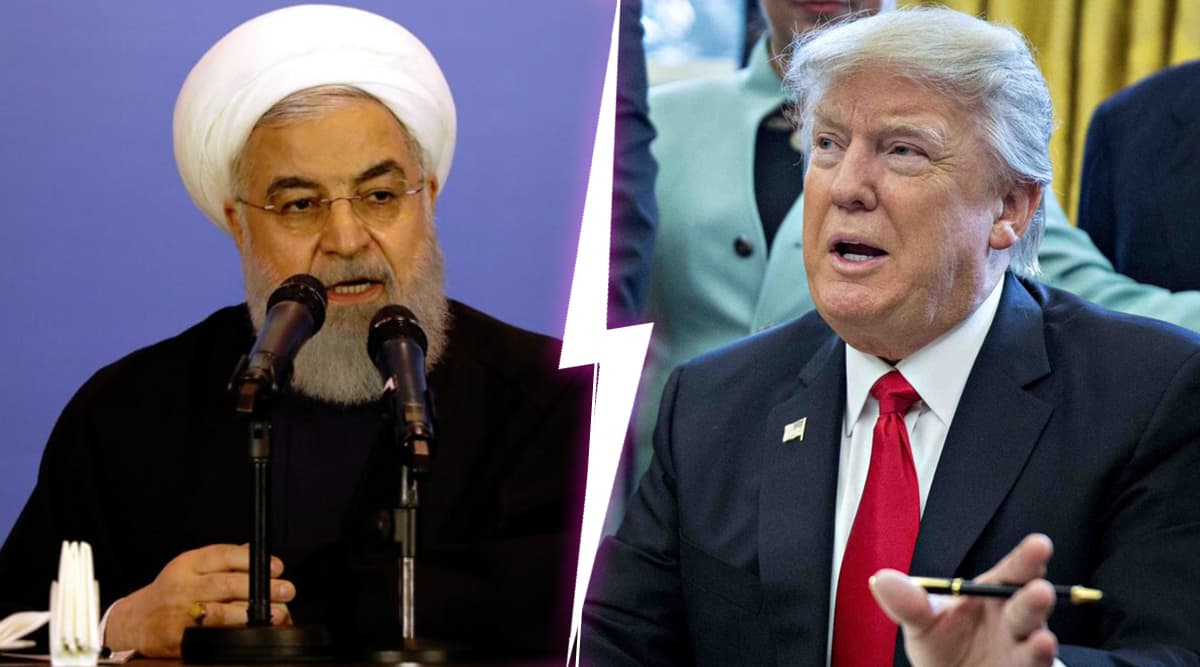 Washington/Tehran, January 3: The US airstrikes that killed General Qassem Soleimani, the head of Iran's Islamic Revolutionary Guard Corps' (IRGC) elite Quds Force, could be potential "World War 3" flashpoint as Tehran has vowed to avenge the "rogue adventurism" by the Trump administration. Tensions are rising between the US and Iran that can engulf the entire world into a full-scale war. People on social media have started predicting that World War 3 is likely to happen in 2020. Qassem Soleimani, Iran's Top Commander, Killed in US Airstrikes: Donald Trump Shares Picture of American Flag.
Since Donald Trump took over as President, US-Iran relations remain frayed and strained. Last year, Trump pulled out of a 2015 nuclear deal between major powers and Iran, alleging that Tehran was secretly developing nuclear weapons. Tensions escalated when the US reimposed sanctions on Iran, which resulted in a financial crisis in the Islamic Republic. Since then, ships have been attacked, drones downed and oil tankers seized. Iran Guards Commander Qasem Soleimani Was Killed on US President Donald Trump's Order, Says Pentagon.
Tweets on World War 3 After Tensions Escalate Between US and Iran:
🚨Alert🚨

Unfortunately the world stands at the mouth of the World War 3.

Russia and Turkey issued the highest level security alert amid tension between US and Iran.#BaghdadAirportAttack

— हेमन्त कमरा 🚩 (@kamrasaahab) January 3, 2020
World war 3 coming soon us was wrong what they did iran holy war coming

— Herbert Dixon (@ghettoboyherb) January 3, 2020
World war 3 is coming. Prepare yourself. Iran vs US sebagai pencetusnya.

— tuan holmes (@DodiEdogawa) January 3, 2020
President Trump's airstrike on Soleimani is extremely dangerous,it can possibly lead 2 World War 3 or broader conflict in d Middle East.Trump has dragged Satan's breast with dis,US number bad guy Gen. Soleimani was a nice guy 2 some.hope North Korea pres. Won't team up with Iran pic.twitter.com/lWuFj7yyiI

— SEÑOR🛡️AMID HUMBLE (@amid_temitayo) January 3, 2020
In June last year, the US was ready to launch airstrikes against Iran after the Islamic Republic's forces shot down an American drone. Trump, however, called off the operation at the last minute. In July, Iran seized a British-flagged oil tanker Stena Impero in the Strait of Hormuz after surrounding it with attack boats and rappelling onto its deck. The ship was released in September. Seven of its 23 crew members were also released.
The ship's seizure was widely seen as a tit-for-tat move by Tehran after authorities in the British overseas territory of Gibraltar detained an Iranian tanker on suspicion it was shipping oil to Syria in breach of EU sanctions. Tensions further escalated between Iran and the US and its allies in September after twin attacks on Saudi Arabia's oil infrastructure, which knocked out half the kingdom's production.
The strikes were claimed by Iran-backed rebels fighting a Saudi-led coalition in Yemen even as Tehran denied its involvement. The situation has since been volatile. Reacting to the fresh airstrikes by the US that killed General Qassem Soleimani, Iran's Supreme Leader Ayatollah Ali Khamenei has warned that a "harsh retaliation is waiting" for America. It is not an overstatement that the world could be on the brink of a global war.