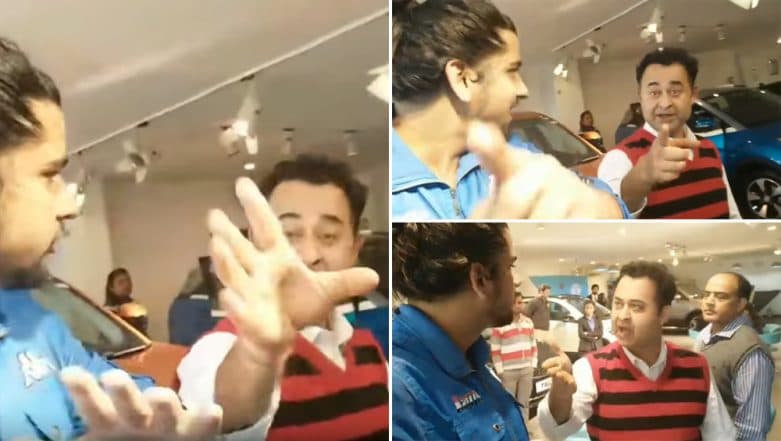 Customer is God! We as Indian buyers often hear this in our daily lives. The key element of successful business is always how you handle your customers. This is very much apt in the case of car manufacturers where major part of success is driven by the customers. But, the actual scenario is totally different when we talk about ground reality. Well, this can be said from the YouTube video that was streamed live by the customer himself. Here is a video of Tata Motors dealership – Malwa Motors, Prashant Vihar (New Delhi) that clearly highlights that how the dealerships like to treat the customer these days. Tata Harrier Premium SUV Launched in India; Prices Start From Rs 12.69 Lakh.
The incident was captured on the video that was streamed live by the Tata Motors customer on his YouTube channel. Going by the video, the Tata Motors customer explained the exact reason of making the video. Though the customer didn't reveal the car name, but he clearly mentioned that he booked a Tata Motors car in orange colour with upfront payment of Rs 11,000 at the Malwa Motors dealership.
Later on, the customer was informed that Tata Motors is not making the car in the desired orange colour now and was asked to choose some other colour. Opting for the silver shade, the customer received the vehicle after some days. Though the vehicle arrived, but it didn't feature the specific accessories the customer opted during the time of booking itself. Moreover, the customer had paid additional amount of Rs 11,000 for the specific accessories. He was promised the same will be fitted on the vehicle on the delivery day itself.
The customer further explained in the video that Malwa Motors staff gave another excuse and claimed it would be done next day itself by the service person by visiting the owner's house. As no one turned up for the next three days, the customer again made repeated calls to get the work done and finally a person arrived with half accessories. The customer stated that half of the accessories were sent with the service person and other essentials like seat covers were missing.
When the frustrated customer decided to question Malwa Motors the reason for such delay, the officials started screaming and pushing him. Moreover, the staff also tried to snatch the camera from the hands of the customers. The Malwa Motors dealership employees lost their cool the moment they realised the customer was making a video from his phone.
There is not much clarity what exactly happened after the video ended. Moreover, it is also essential that Tata Motors should intervene in the matter to take necessary action wherever required. In the past, we have seen Tata Motors dealerships been accused on such things. But, this video clearly shows Malwa Motors staff at fault.