We were quite enjoying Aishwarya and Abhishek Bachchan's pictures from their Goa vacation with their daughter Aaradhya. Here is the last batch of pictures of that vacation, where you can see the Bachchans returning to Mumbai. The paparazzi were able to click pictures of the family at the Mumbai airport, where they were looking gorgeous. The reason for their return is two-fold. First of all, of course, Diwali is just around the corner. And Aish and Abhi would surely want to be at home on this festive day. Although, this year there will be no grand Diwali party at the Bachchan's house because of a bereavement in the family.
But let us not forget that there is one more reason as to why the couple and their daughter returned to the 'bay. Amitabh Bachchan's Thugs of Hindostan is all set to release this Thursday. The premiere for the same should happen any time now. And well, Aishwarya and Abhishek would not miss the premiere for the world. Let us not forget that Amitabh Bachchan was the main lead of Baghban. Thugs of Hindostan: Amitabh Bachchan Sings Lullaby in the Upcoming Movie.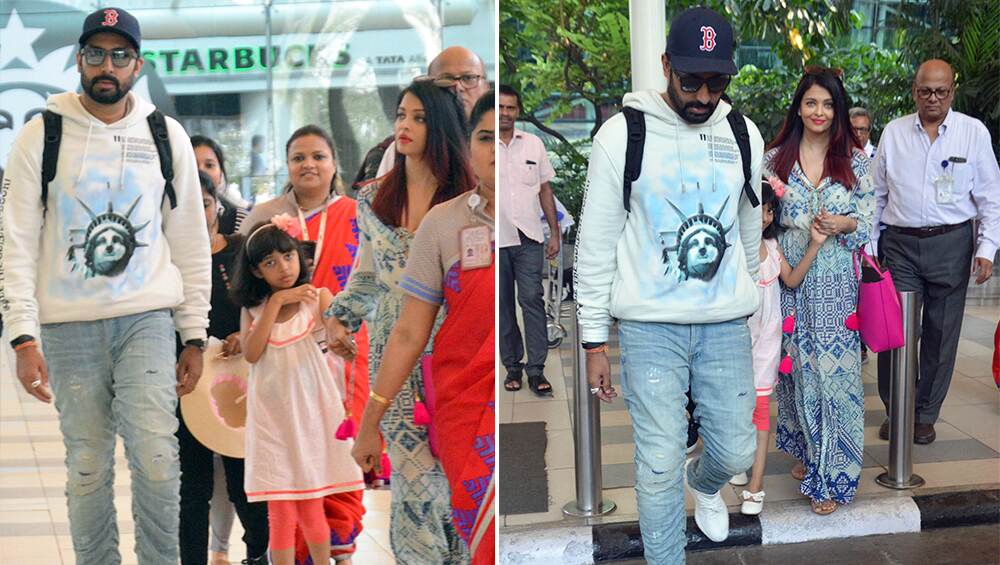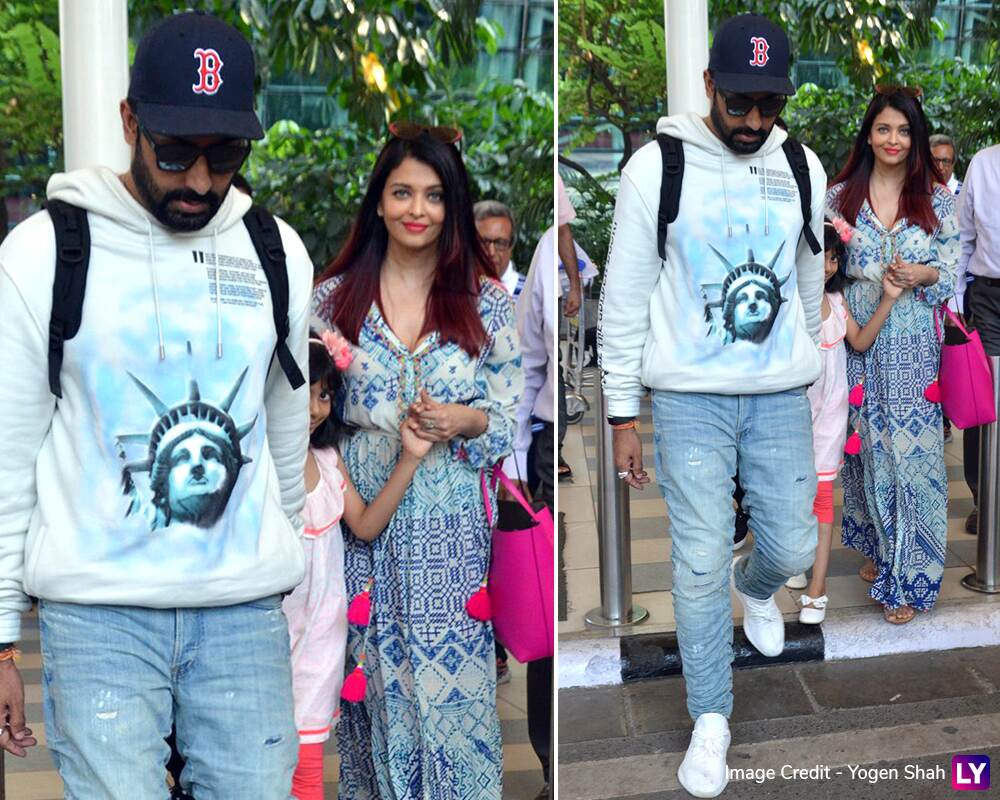 The Bachchans are known for their lavish Diwali parties which are attended by who's who of Bollywood. This year, there won't be one. Deccan Chronicle quoted a source saying, "The Diwali celebration in the Bachchan family is a highlight and the Bachchans look forward to hosting it. The gates are thrown wide open in the evening on Diwali for all of the Bachchans's friends from the film industry. Not this year, though. All festivities have been put on hold because of the bereavement in the family."
We are most certainly looking forward to seeing the pictures of the Bachchans at the Thugs of Hindostan premiere.