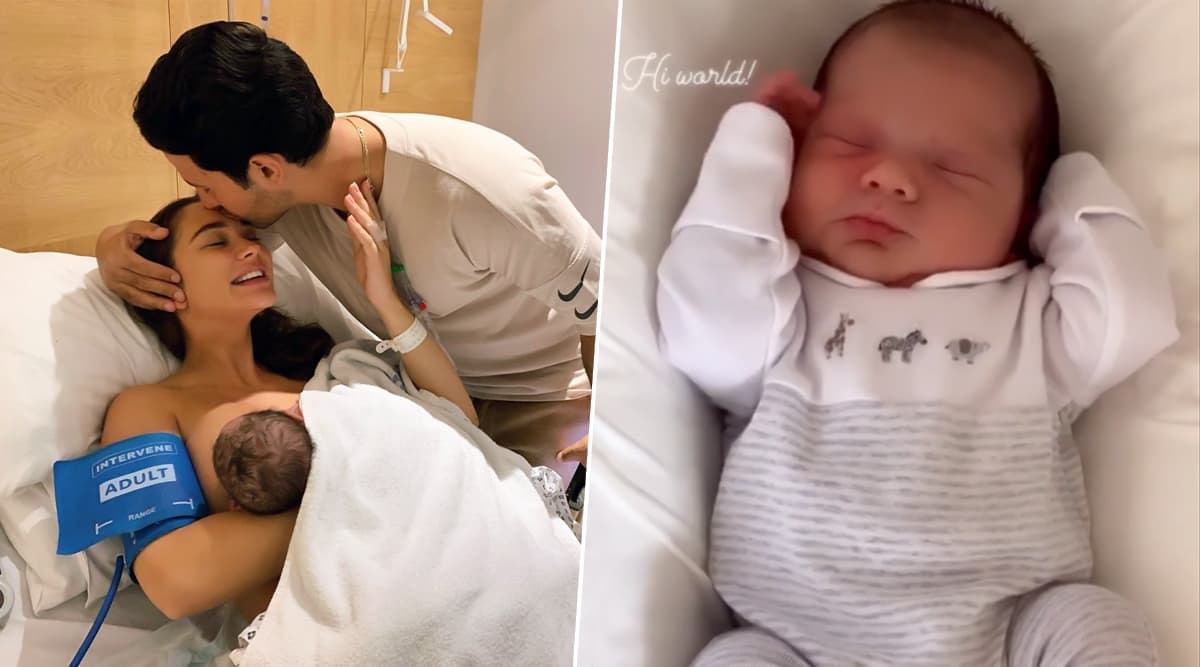 Amy Jackson and her fiancé George Panayiotou welcomed their baby boy, and to make this beautiful announcement, the former took to Instagram and shared a picture. The couple also revealed that they have named their newborn as Andreas. While sharing the pic, the happy mommy captioned it as, "Our Angel, welcome to the world Andreas". In the picture we saw how Amy's fiancé was giving her a peck on her forehead and also how she did not shy away from being clicked while she was breastfeeding her child. This was the first picture of the happy family straight from the hospital.
But who knew the happy mommy had something more in store for her fans! Amy Jackson shared a cute boomerang video of her baby boy in which he is seen in a white onesie with cute animal prints on it. The munchkin was definitely enjoying his sleep. This is the first clear picture of baby Andreas that the mommy shared on her Insta story. While sharing it she captioned it as, "Hi world!".
Meet Amy Jackson And George Panayiotou's Baby Boy, Andreas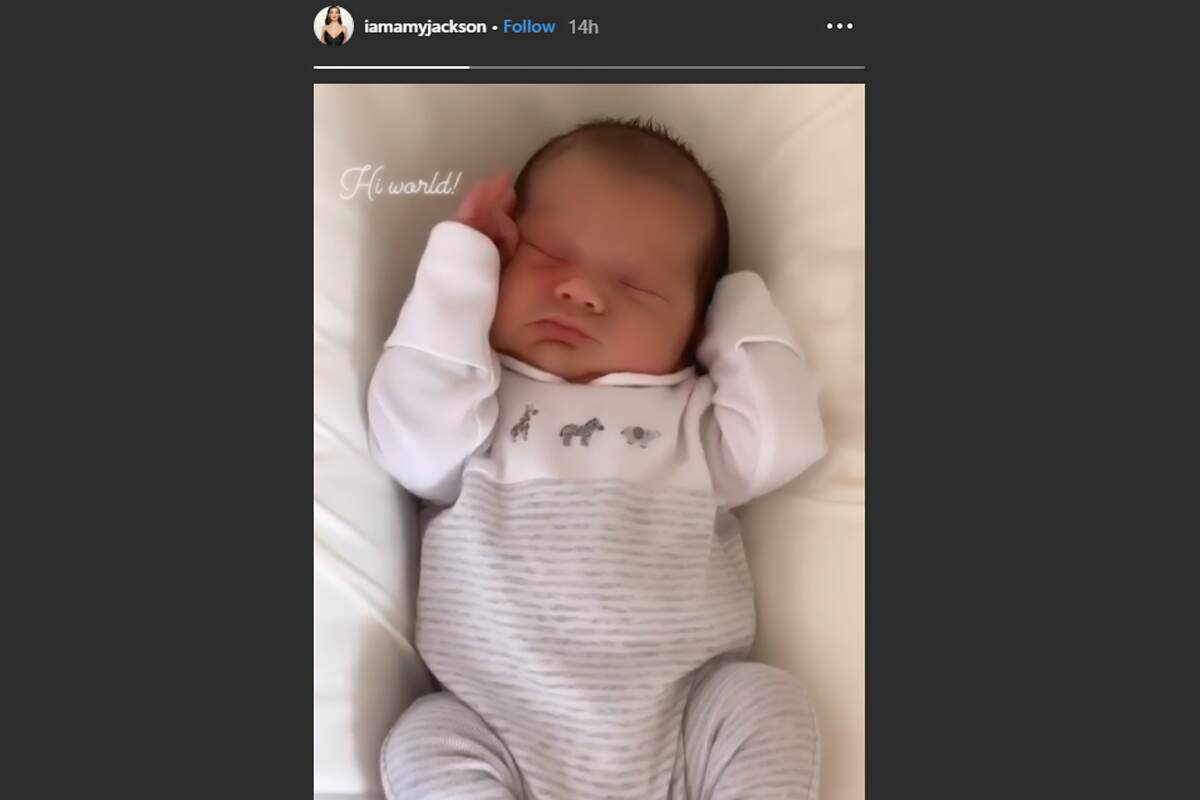 The Cute Video
View this post on Instagram
The Happy Family
View this post on Instagram
It was in March that Amy Jackson and George Panayiotou announced that they are expecting their first child. While sharing the good news Amy wrote, "I've been waiting to shout it from the roof tops, and today, being Mother's Day couldn't be more perfect... I already love you more than anything in this world, the purest most honest love. We can't wait to meet you our little Libra one." We once again congratulate the duo on welcoming their little bundle of joy!