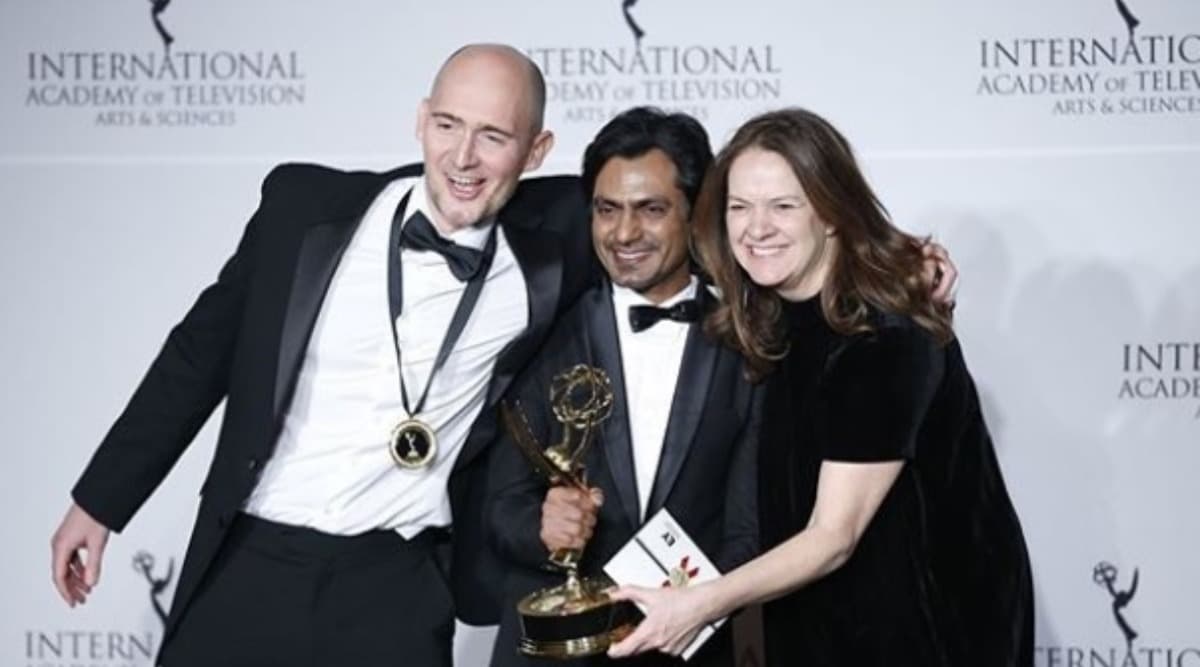 It might not have been a victorious night for Indian shows such as Lust Stories and Sacred Games but Nawazuddin Siddiqui still managed to get his hands on the 2019 Emmys trophy. Nawazuddin Siddiqui's British crime drama series, McMafia received the award for the Best Drama Series. Interestingly, the same category also had Sacred Games in nomination. Nawaz played an Indian businessman named Dilly Mahmood in McMafia. International Emmy Awards 2019: After Sacred Games, Lust Stories Makes it To The Nominations List
The entire team of Sacred Games as well Lust Stories attended the 47th Emmy Awards. Radhika Apte even saw her name shine in the nomination for Best Actress category for her portrayal in Lust Stories. However, the award eventually went to actress Marina Gera for her performance in Eternal Winter. Meanwhile, Australian thriller series Safe Harbour won the award in the Best TV Movie/Mini-Series category for which Lust Stories was also nominated. Nawazuddin joined his McMafia team to hold the prestigious trophy in his hand and posed for the paparazzi. Check out the photos below. Emmy 2019: Sacred Games, Lust Stories and The Remix Receive Nominations
Nawazuddin Siddiqui's show McMafia wins
While the Indian shows may not have won any accolades at the awards, it sure is commendable that they managed to find themselves in the nominations. Hopefully, next year there will an award coming home! The awards function was lit with celebrities from all spheres of TV. As celebrities like Karan Johar, Anurag Kashyap, Zoya Akhtar, Radhika Apte and more attended the event, they did rub shoulders with some big names from the industry.
The entire team of Lust Stories and Sacred Games
In fact, KJo also shared a photo of himself posing with Anurag Kashyap and the Game of Thrones famed producers, David Benioff and D.B. Weiss. The Indian celebrities also took group photos to celebrate this big feat of Sacred Games and Lust Stories at the awards last night.