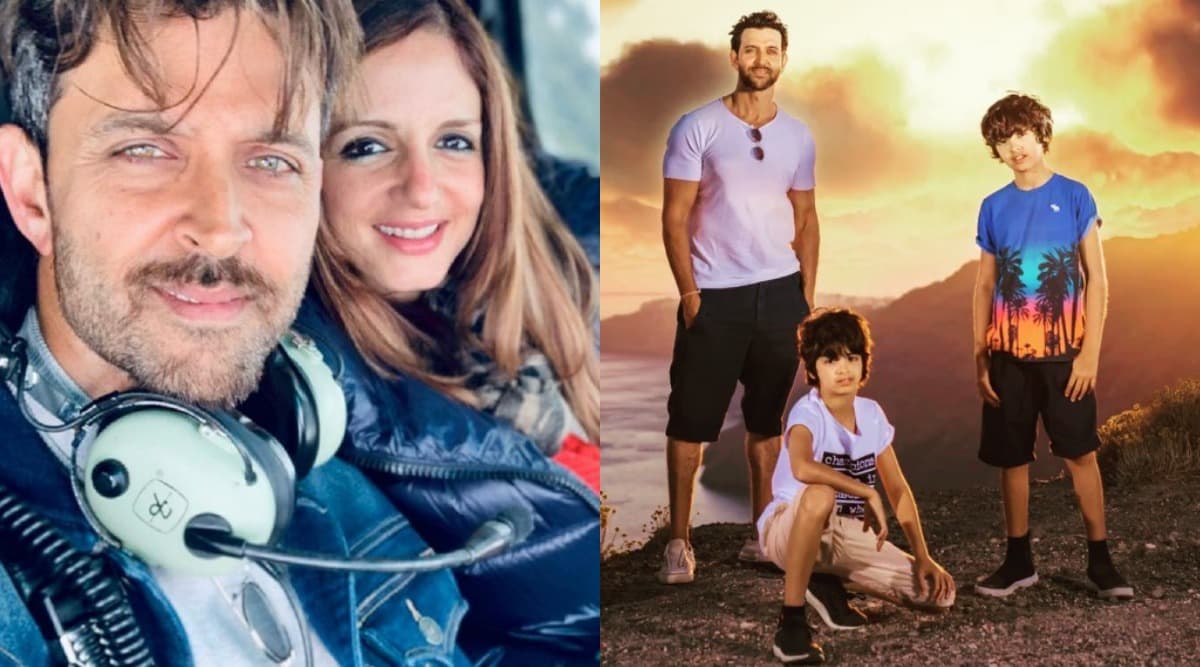 Family, friends and fans, all are pouring in tons of love and heartfelt birthday wishes for Hrithik Roshan on social media platforms. It is Hrithik's 46th birthday today and who would not want to extend their heartfelt greetings to Bollywood's Greek God? It was just few hours ago when Hrithik's mother shared an adorable birthday post for her son on Instagram and called him 'the noblest souls on the planet'. And sometime ago, Sussane Khan, Hrithik's ex-wife, shared a sweet post for the handsome hunk, calling him 'the most incredible man'. Pinkie Roshan Shares A Heartfelt Post for Son Hrithik Roshan on His 46th Bithday: 'My Dear Duggu, You Are One of the Noblest Souls on the Planet'.
Sussanne Khan has shared a series of pictures on Instagram in which Hrithik Roshan and their two adorable kids (Hrehaan and Hridhaan) are seen together. It looks from one of their holiday trips. While sharing the post she captioned it as, "'Happiest Happiest Birthday Rye... you are the most incredible Man I know.. #tothebestoflifeaheadofyou #10thjan2020 #bestdaddyaward #bestphilosophertoo." If you haven't seen them yet, take a look at it right away! Happy Birthday, Hrithik Roshan! These 17 Pics of Bollywood's Own Greek God Will Make You Go Weak in Knees.
Sussanne Wishes Hrithik On His 46th Birthday
View this post on Instagram
Although Hrithik Roshan and Sussanne Khan must have parted ways legally, they have still remained together as good friends. Be it attending family events or any other gathering, Sussanne is often spotted with Hrithik. In fact, the two also take a trip together with their sons and pals. Sussanne had earlier stated in an interview, "I have a support system in Hrithik. It's not a marriage, but we are friends. That zone is so sacred to me, it doesn't make me feel sad or lonely. My kids are go-getters. They organise things." We wish the very best to both Hrithik and Sussanne. And here's wishing Hrithik once again a very happy birthday!