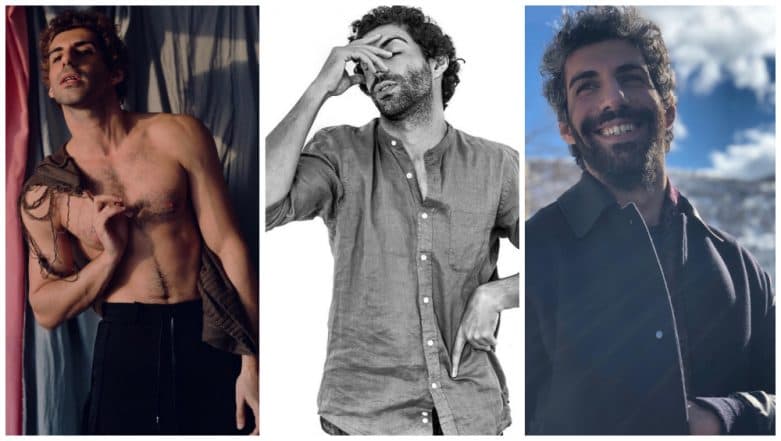 Jim Sarbh turns 32 today and we feel like it's time that we appreciate the vibe he brings to the Bollywood table. There are conventional actors, there are unconventional actors and then there are actors like Jim Sarbh. The ones who are settled and comfortable carving their own niche. One of the easiest ways to spot such people in today's time is their social media. Thankfully, Jim Sarbh is super active on Instagram and his followers get treated to varied content including his hot looks.
Speaking of hotness, no, we are not talking about the Hrithik Roshan kind of hotness or Vicky Kaushal kind of sexy. It is about this refreshing face that Bollywood has been hunting for, for years and they finally found it in Jim. They had that 'Eureka' moment when they saw a cold-hearted killer in the film Neerja. Since then, he gained a massive fanbase for his unique personality and performance. Be it Padmaavat or Sanju or be it series like Made in Heaven. The guy knows how to be in the good-books of the fans and the critics. If you aren't already following the hunk, here are some of the extraordinarily beautiful pictures of him. Yes, 'beautiful.'
Let Us Start With This Perfect Sunkissed Snap
This One Gives the Major 'Malik Kafur' Feels
View this post on Instagram
Hotness Personified
Jim Being Jim
The Seemingly Innocent One
He Attempts to Look Cute Turned Out to be Successful
Perfection
Vulnerable Him
Jim Being Goofy
 

 

 

 

View this post on Instagram

 

 

 
You Did Not See This Coming
View this post on Instagram
We sincerely hope that he does not get pulled to the magnet of the A-listers, only to blend in them and become one of them. We like him when he seems a bit outlandish. That is what makes him what he is and he is Jim Sarbh. We at LatestLY, wish Jim a very prosperous and creative year ahead.