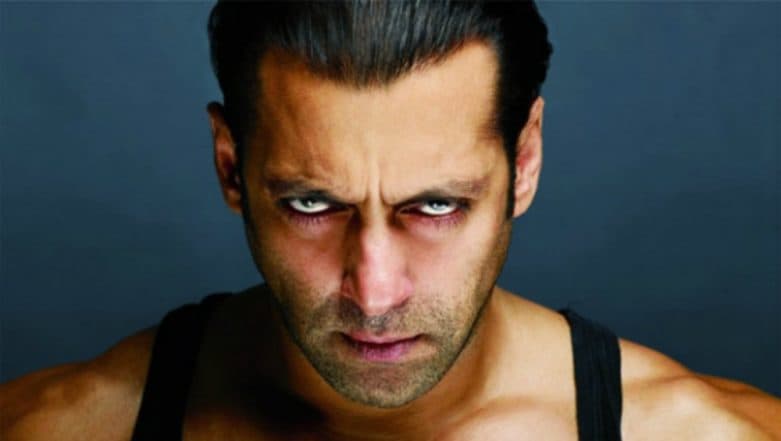 An angry Salman Khan is seen pointing  at the large sea of crowd. Bhai is firmly placed in the balcony of his house while his fans wait outside the apartment. He apparently loses his temper as people cheer at the sight of their favourite superstar.  Salman's mother and father writer Salim Khan are seen with their superstar son! Bhai's gestures suggest that he is not particularly happy with fans gathered outside. He seem to suggest that they should leave! Salman Khan Haters Are Honest and Don't Give A Damn To Bhai's Superstardom; Sister Arpita Khan Must Take Note!
Perhaps Salman is concerned with the fact that the fans are standing outside his house in the scorching heat is not acceptable.  He seems to imply that his fans must go home. Just when we wondered why is Bhai so angry with his well-wishers, we paid close attention to the superstar's look. Heck! This is an old video. And this certainly did not happen after Salman was released on bail. Why is then this video going viral now, we ask!
Salman Khan did not react in this manner when he met his fans after being released on bail in the infamous black buck killings case. Salman got the bail on two sureties of Rs. 25,000/- each and a personal bond of Rs. 50,000/-. The moment this news trickled in his fans started celebrating outside the court and then outside Salman's house.  Salman took to Instagram to express his gratitude.
Our take on this story is quite simple. Salman Khan is a public figure-and so BIGG at that! But if fans are standing outside his house and create nuisance, Bhai has every right to protest or get mad or in simple words... just be angry! But let us clarify that Salman has not done any of that, not this time around at least!