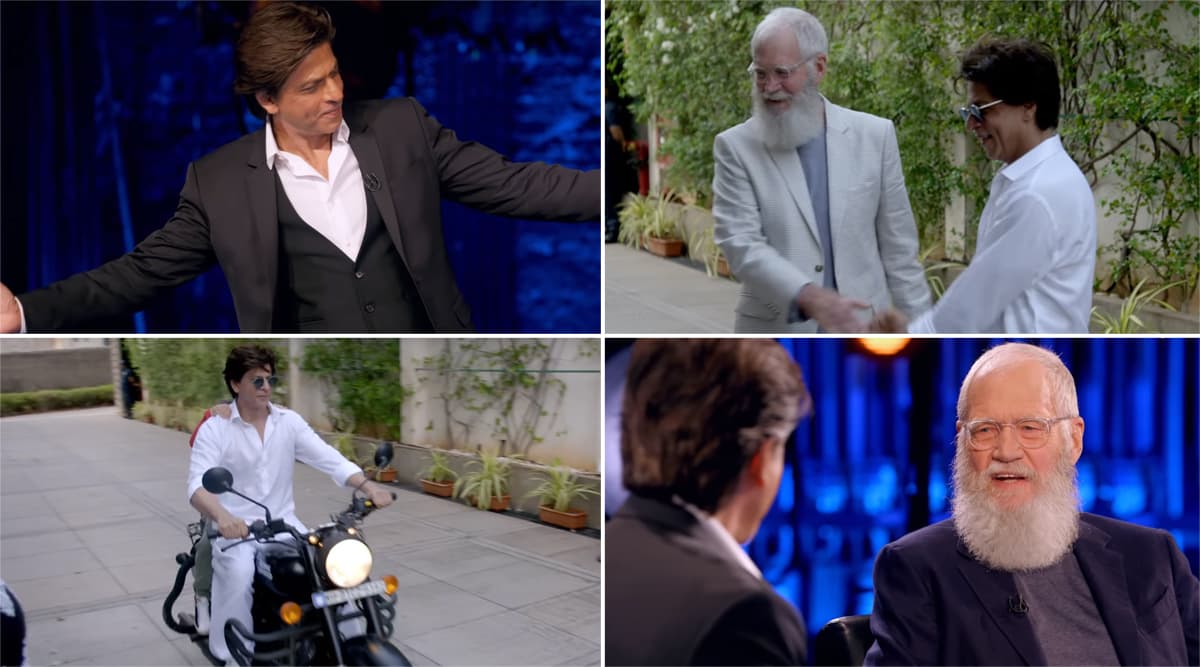 Shah Rukh Khan will be the next guest on David Letterman's Netflix talk show, My Next Guest Needs No Introduction. The duo shot for the episode in May, 2019. Today, the first promo of the episode we are dying to watch was released by the OTT platform. From the first look of it, David seems to have enjoyed interacting with Shah Rukh a lot. In fact, he does admit that this was the most fun he had in the series. In the first footage, we see moments of David inside SHRK's lavish bungalow in Mumbai, called Mannat. We see him waving at SRK's fans from the house along with him. "There's something about that man that had made it a different experience," David is heard saying in the promo. Shah Rukh Khan on David Letterman Show: King Khan Says He is Thrilled and Honoured to Share Story With American Talk Show Host.
Shah Rukh's episode of My Next Guest Needs No Introduction will start streaming on Netflix on October 25. Just two weeks back, a web-series produced by SRK, titled Bard of Blood made its debut on Netflix.
Watch the First Promo of Shah Rukh Khan's Appearance on David Letterman's Show:
"I've watched David Letterman's late-night talk show for years and I'm a huge fan of his style of interviewing. I'm thrilled, and honoured to share my story with him," Shah Rukh Khan said in a statement in May, 2019. Ellen DeGeneres Opens Up About Being Sexually Abused by Her Stepfather as a Teenager on David Letterman's Netflix Show.
In the opening of the promo, Shah Rukh enters the stage area and David greets him, as the crowd gathered there cheers loudly enough to drown their voice. David said that this was the longest ovation on his show. We are eagerly waiting to watch how this conversation between David and SRK unfolded. After all, David is the biggest talk show host in the world and SRK is the biggest actor in the world.