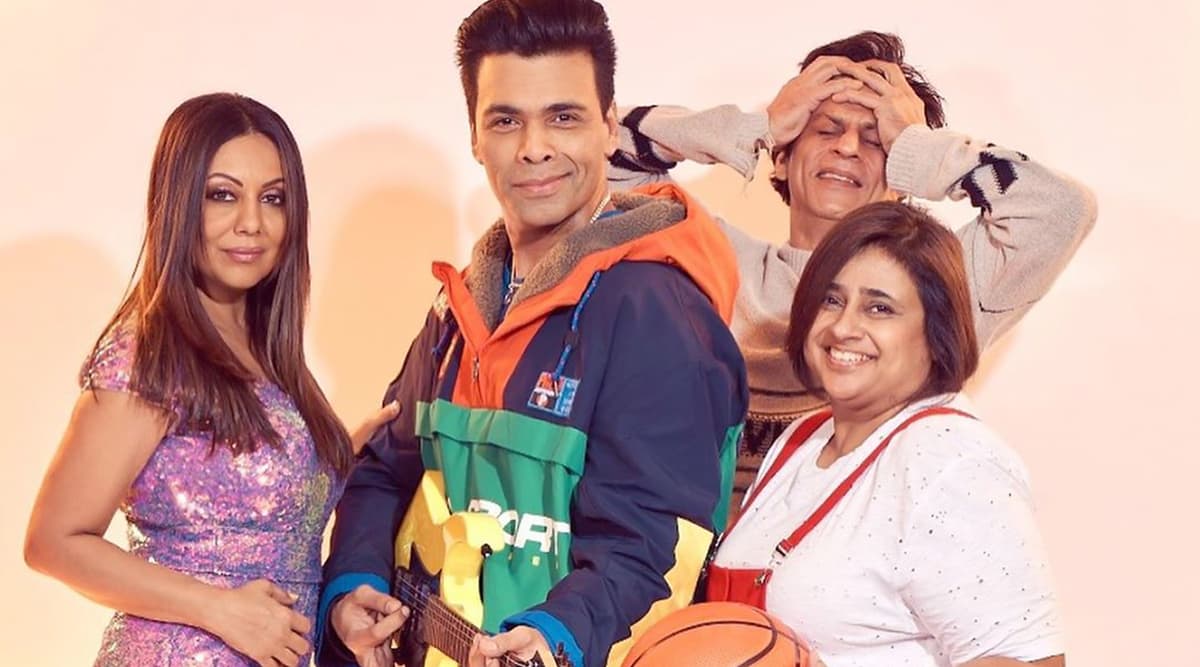 It was rewinding the time for Karan Johar as the ace filmmaker got to recreate his own Kuch Kuch Hota Hai version yet another time. K Jo, who marked his directorial debut with this Shah Rukh Khan, Kajol and Rani Mukerji took to his Instagram account to share a picture of his new KKHH inspired photoshoot. Well, this time, he saved the best role for himself and allowed SRK to photobomb his picture instead. Oh, what's our reaction you are asking? Well, Tuesday night just got brighter for us. Kuch Kuch Hota Hai Completes 21 Years: Karan Johar Thanks Fans For Pouring Love on His Shah Rukh Khan-Kajol-Rani Mukerji Starrer Film.
Karan turned Rahul while Gauri Khan channelled her inner Tina in this new KKHH themed photoshoot. The pictures were clicked from the party hosted by SRK and Karan's mutual friend and the theme for which was 90s Bollywood. Interestingly, when the director was asked about the dream casting for KKHH 2, he named Alia Bhatt, Ranbir Kapoor and Janhvi Kapoor as his ideal choices. Guess, he should probably make a sequel with its older star cast. It's bound to raise eyebrows and pull all its fans to the multiplexes. 'Kuch Kuch Hota Hai' Title Song Parody Version by Indonesian Fans Will Make Shah Rukh Khan, Kajol and Rani Mukerji Super Proud! Watch Video.
Check Out Karan Johar's Post
"So BREAKING NEWS😂! We attended our dear friends @bindraamritpal's 90's BOLLYWOOD theme bash! So KKHH it was for us! @gaurikhan channelled her inner TINA @putlu channelled ANJALI and me ofcourse had to be RAHUL !!! Don't miss the most embarrassed @iamsrk photobombing our poster recreation! @kajol #rani", he captioned while sharing his pictures as Rahul with Tina and Anjali. Speaking about these names, we wonder who was Aman?