Shahid Kapoor was spotted by our secret khabroos while he was heading home from the gym he frequents. Happy with the super success of his last outing Padmavaat, Sasha looked glowing (or was it the sweat he broke after training hard?). Hardly did our khabroo smiled at the talented actor, when Sasha headed towards his car. The swanky machine caught the eye of the Kapoor dude. The number plate spelled success for our cool dude, we are told!
After watching that number we immediately contacted our numerologist to know what is the significance of this unique number. She quickly enlightened us with this. "Number 7000 is a unique combination of the unmatched, colour coding  vibrations. We were informed that the  energies of number 7 and number 0, with number 0 appearing thrice, only increase the goodness of the number 7." she said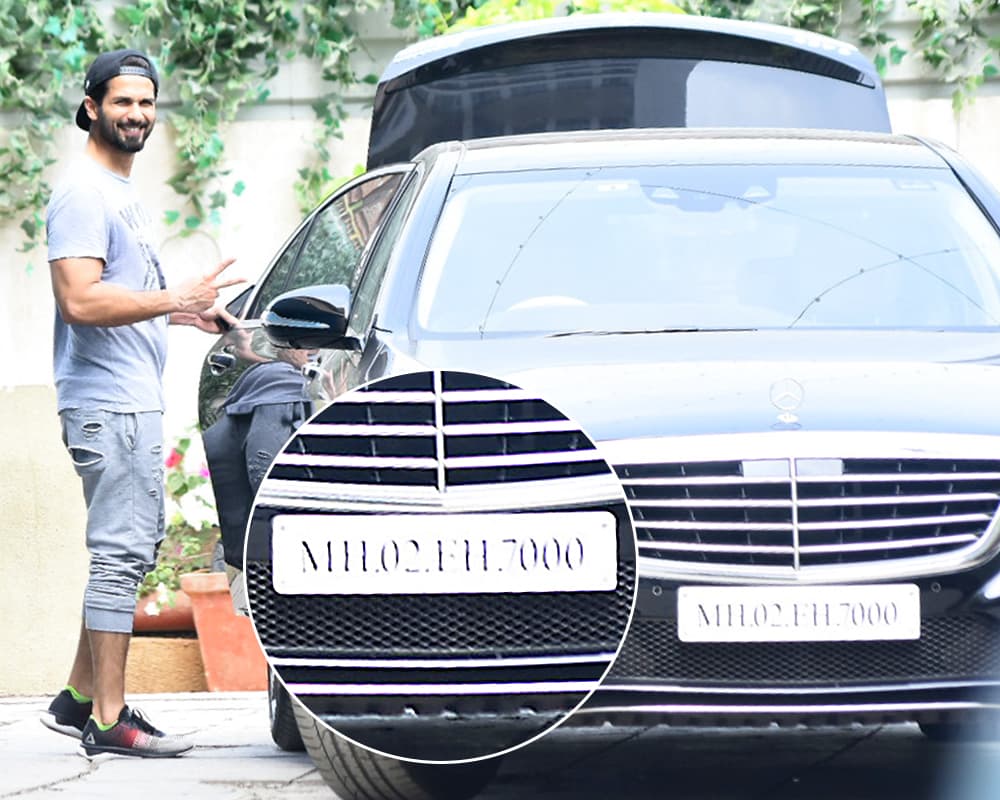 "It's a known fact that Number 7 is the number of great philosophy and thoughtfulness coupled with deep contemplation, introspection, manifesting and manifestation, knowledge-seeking, study, education and learning, empathetic and psychic abilities. Number 0 on the other hand, we were told, stands for developing your spiritual aspects, listening to your intuition making connect with the universal energies to make for an influential connect. You are helping and assisting yourself and many others with your life choices and you are asked to continue your great work,"she  added.
It goes without saying that 7000 number will add more good work in Sasha's kitty and he will only cement his position as a good individual both personally as well as professionally!