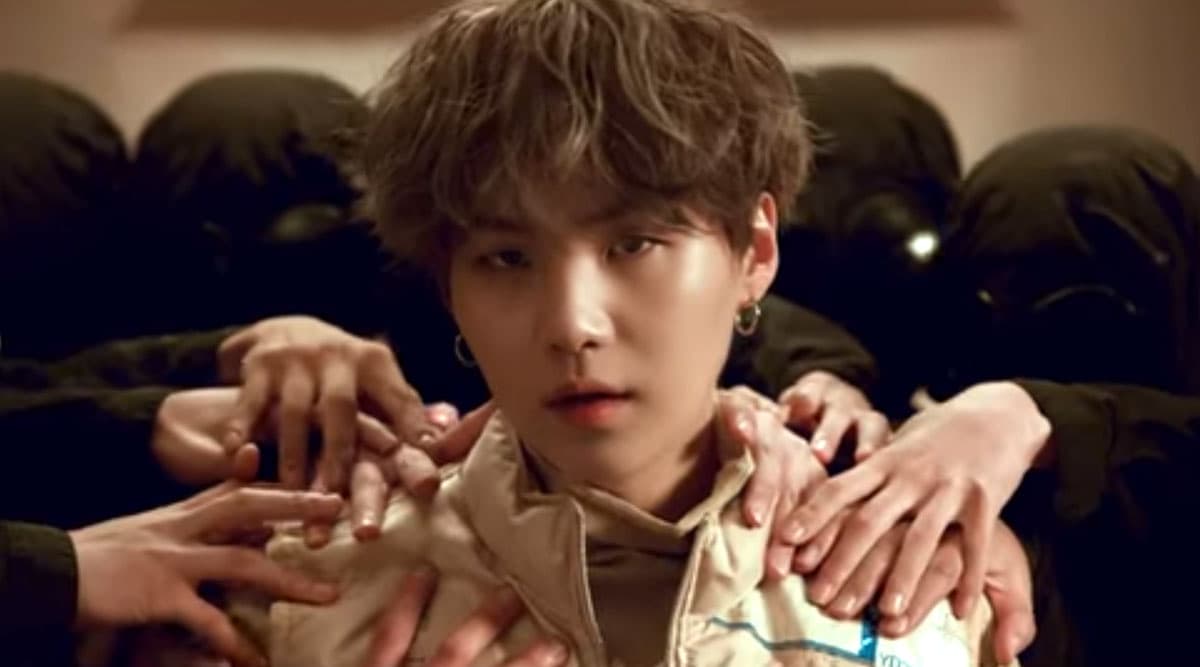 BTS are at it again. It seems the K-Pop band is going to make sure that their fans kickoff the New Year with some amazing stuff and after announcing their new album Map of Soul: 7 that is all set to release in February this year, the band have now dropped the first trailer. The very first trailer for BTS's upcoming album, Map of the Soul: 7, is here and it has already left us wanting for more. The 3-minute song showcases Yoongi's versatile rapping skill, intermixing Korean and English lyrics and we bet the ARMY is going all gaga over it already. G.C.F in Helsinki: BTS' Jungkook Once Again Shows Off His Amazing Filmmaking Skills, Leaves Fans Impressed With the New Video.
The trailer comes in the form of a new song, titled Interlude: Shadow sang by Suga, a.k.a. Min Yoongi. The song dealing with themes such as fame, aspirations and expectations. The visuals of the video are also being loved by BTS' fans who are raving about the effects on social media. This trailer is the first release off the first of four phases for BTS's comeback plan.
Check Out the Video Here:
Twitterati were quick enough to get Shadow trending worldwide and users are praising Yoongi for his exceptional talent. A user commented on the video saying, "THE MASTERPIECE YOU'VE CREATED, YOONGI." Another user wrote, "congratulations to BTS for being the only group to have min yoongi."BTS Announce New Album Titled Map of the Soul: 7 to Release Next Month and Fans of the K-Pop Band Can't Wait for February to Come Soon!
After this video, the next drop will come early next week, on January 14, in the form of "CONNECT, BTS". The first single of the Map of the Soul: 7 album is all set to release on January 17 and we bet after watching this first teaser, ARMY can't wait for it.