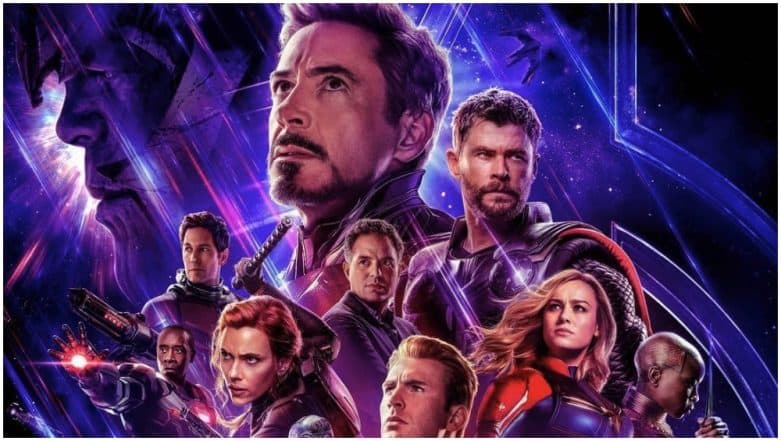 Avengers: Endgame is literally one of the most awaited spectacles in the world, right now. While the film is set to hit the theatres on April 26, 2019, the tickets for the film are already put on sale in most parts of the world and it is already proving a huge hit in the UK. While fans, who have been waiting for what happens next in the MCU for a year, are obviously very excited for the film to hit the silver screens, the makers have now released a new behind the scenes video for the upcoming sequel to Avengers: Infinity War. Road to Avengers EndGame: Our Pick of the Best Action Scenes in All 21 Marvel Cinematic Universe Movies
In the recently released video, the Robert Downey Jr can be seen saying "Infinity War was nuts...but this one is going to be our finest hour," while his fellow cast members can be seen teasing what is to come in the new film. No doubt, come April 26, the world will get to watch the year's biggest film, Avengers: Endgame.
Catch the Video Here:
Helmed by Anthony and Joe Russo, Avengers: Endgame' features a stellar star cast which includes, Robert Downey Jr, Chris Hemsworth, Mark Ruffalo, Chris Evans, Scarlett Johansson, Benedict Cumberbatch, Don Cheadle, Tom Holland, Chadwick Boseman, Paul Bettany, Elizabeth Olsen, Anthony Mackie, Sebastian Stan, Danai Gurira, Letitia Wright, Dave Bautista, Zoe Saldana, Josh Brolin, and Chris Pratt.
Speaking of box office predictions, the Marvel film is poised to register a record breaking opening worldwide. According to a report in Forbes, the film will top Avengers: Infinity War's $640 million (Rs 4400 crore) three-day opening. Yes, you read that right! Avengers: Endgame is expected to surpass the *3-day opening weekend of Avengers: Infinity War (which is the only film in the Marvel Cinematic Universe to have crossed the $2 billion mark at the worldwide box office). The report predicts an opening of $900 million (Rs 6200 crore). Watch this space for further updates.