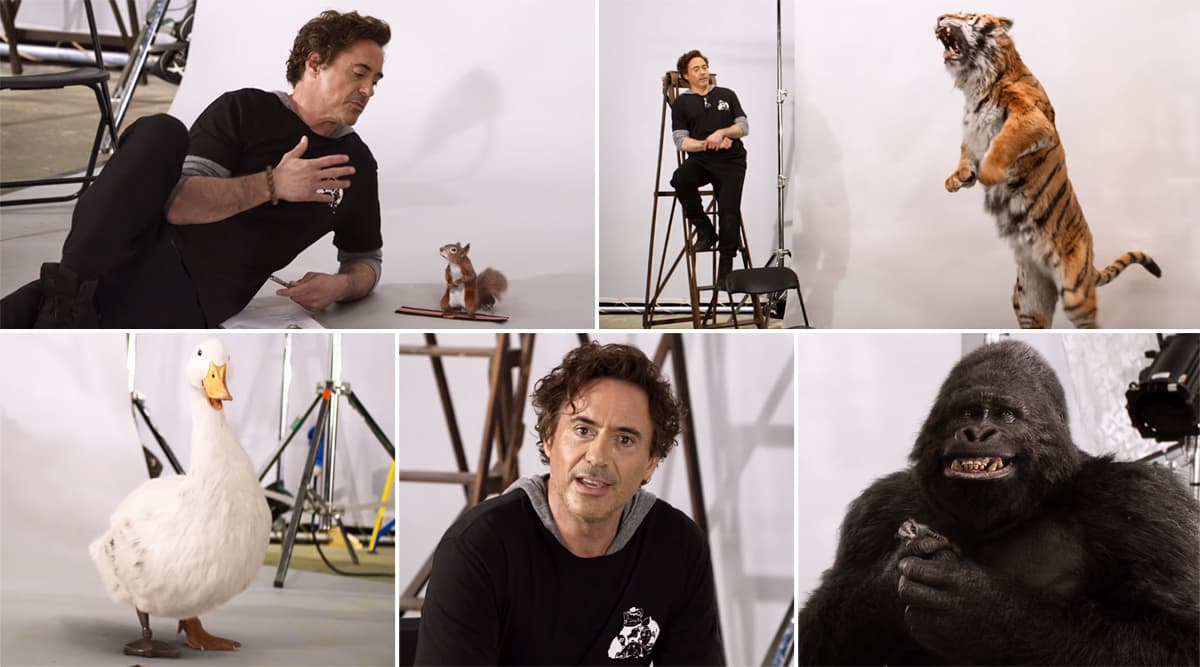 Robert Downey Jr may not be wearing the Iron-Man suit anytime soon but the actor has made sure that you don't miss him on-screen and hence we will next see him in Dolittle. The actor is all set to entertain us in this remake of the 1998 film Dr Dolittle starring Eddie Murphy in a lead role. In the remake, Downey Jr is joined by a fantastic supporting cast who will be voice acting for the animal characters and they include Selena Gomez, John Cena, Rami Malek, Octavia Spencer, Ralph Fiennes among others. In a freshly released video, we see Robert Downey Jr auditioning his castmates in a hilarious fashion. The video features vocals from the lead cast. Dolittle Trailer: Robert Downey Jr as an Animal Man Is on a Quest for a Good Deed (Watch Video).
These auditions are hilarious given that we see these CGI animals mouth lines from famed movies such as Despicable Me and Scarface. The funny audition video shows us Octavia Spencer's character Dab-Dab which is a duck, try hard to deliver a Jaws dialogue whereas Emma Thompson's Parrot Polynesia is practising lines from Fast and the Furious. Although we are certainly the most impressed with Rami Malek's Chee-Chee who mouthing a famed Despicable Me line. This video is enough to show us what an incredibly funny this film is set to be. Dolittle Posters: Robert Downey Jr Joins Hands with Tom Holland, Selena Gomez, John Cena and others in His Next Release.
Check Out Robert Downey Jr Auditioning His Castmates for Dolitte:
What's even more special is that Downey Jr is teaming up with his Avengers: Endgame star Tom Holland who will be voicing the character of Dolittle's dog, Jip. The film's plot takes off after Dolittle loses, the eccentric Dr John Dolittle (Downey), veterinarian of Queen Victoria's England, shuts himself away behind the high walls of Dolittle Manor with only his menagerie of exotic animals for company. The film is all set to hit the screens on January 17.