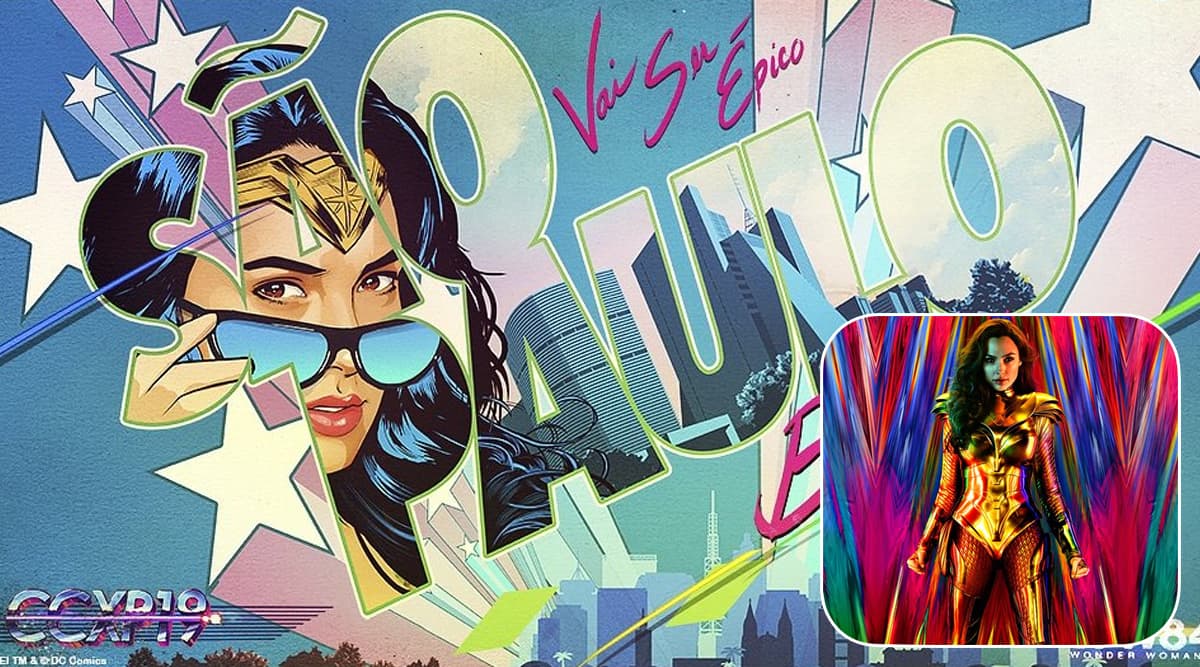 Are you still reeling over the fact that Wonder Woman 1984 did not have a panel at San Diego Comic Con 2019? If the answer is yes, then join our club because we still are moping about it. But here is a good news. The first footage from the upcoming sequel to superheroine film will drop soon. This leak of information has come directly from the director Patty Jenkins who directed us in the direction of the trailer through social media  post. Patty shared a Wonder Woman 1984 meets Brazil's CCXP convention poster. The Brazilian convention's Twitter handle also announced that Patty will be present there on December 8, 2019. Wonder Woman 1984 First Look: Gal Gadot is Back in a New Shiny Suit and It is Beyond Amazing! - See Picture.
This definitely means that Wonder Woman 1984 trailer will also release on December 8. Present for the panel discussion will be Gal Gadot. Here is a bummer though. We do not know yet if the trailer would also be released simultaneously on the internet or not. We know how long did first Tenet teaser took to come online after its offline release at SDCC 2019. Are you also checking flight tickets to Brazil?
Check Out Patty Jenkins' Post Here:
So excited to bring #WW84 to the fans in Brazil! And the world!! Tune in, and see you soon #CCXP! #DayOfWonder #Finally!! pic.twitter.com/wrwTpozXZo

— Patty Jenkins (@PattyJenks) October 21, 2019
Wonder Woman 1984 won't just mark the return of Gal Gadot in the titular role. Fans were left shocked with the announcement that Chris Pine will also return as Trevor in the sequel. The dude dies at the end of the first movie, in case you didn't know why fans were shocked with that piece of information. How is he alive? Well, no plot details have been revealed so far but our best guess is an evil-doppelganger manufactured by evil scientists to overpower Diana/Wonder Woman.
We do hope the trailer gives us more dope on the subject. So far, from the promotional releases like posters and pictures, the movie looks kickass. Charles Roven, the producer of the film, has already said that Wonder Woman 1984 will be more of a standalone film and less of a sequel.