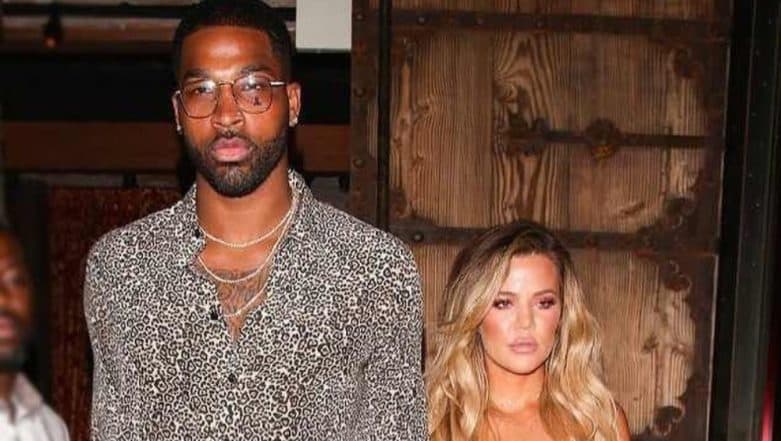 Tristan Thompson's cheating scandal has taken over the Kardashians' house. With fresh new allegations directed at the NBA star, it is not surprising as he has previously also been accused of cheating on Khloe. However, what comes as a big shock to the Kardashian family is whom he cheated with, Kylie Jenner's best friend, Jordyn Woods. Witnessed by various individuals, Tristan and Jordyn were caught making out silly at a house party, which culminated in a breakup. Although Tristan took to social media with a "FAKE" tweet, he took it down almost immediately. E! News confirmed that he and Khloe called it quits.
All of Khloe's best friends vouched for her and posted hints that claimed that Tristan did cheat on her and that they were stepping up for Khloe. On the same, a source told E! News, "Khloe first started hearing things on Monday. She wasn't sure if it was true and started to ask around. She knew it had happened for sure on Tuesday." Considering how Kylie's best friend is involved in this scandal, she is at a loss of words. A source added, "Kylie is having a very difficult time. She is devastated and emotional," the insider shares with E! News. "She doesn't want to believe this could have happened. She wanted to give Jordyn a chance to explain herself. She doesn't know what to do. She's shocked and confused."
You might have noticed Jordyn on several of Kylie's Instagram posts. They were super tight so it is going to be super tough for her to get things cleared out. "Jordyn has been another sister to her and has been by her side at all times," the source says. "She can't imagine life without her." Not just Kylie, even the family is done with Jordyn for her betrayal.
"The family has done so much for Jordyn," the insider tells E! News. "To say they are disappointed is an understatement. She was a friend to all of the girls and they are stunned and in disbelief." As a post of the cheating scandal was posted by E! News on Twitter, a fan commented, "@khloekardashian don't let anyone ever say this is your fault!. He is a sick man and if it's true, then she is a terrible woman, both terrible people that do not deserve your love," which she liked.
Khloe and Tristan have a baby girl together, 10-month-old True. Interestingly, when Khloe was pregnant with True, even then there were reports of cheating scandal by Tristan. An insider told E! News, "Kylie is still processing everything but told Jordyn they need to take space. The situation is devastating to the entire family. They all trusted Jordyn for many years and let her into every aspect of their personal lives," and added, "Kylie is having a really hard time and is very torn. Jordyn is basically a third parent to Stormi, and was her biggest supporter for all of Kylie's major life moments. She is very upset about it as it puts a huge strain on their family dynamic and her friendship."
The insider also said, "They think it's embarrassing and feel bad that Khloe is continuously drugged through the mud. All of the sisters have reached out to support Khloe and be there for her," and further added, "Kylie feels embarrassed and has expressed this to Khloe. Everything is still fresh and they are all processing it but Khloe knows she will be fine as she has been doing things on her own."