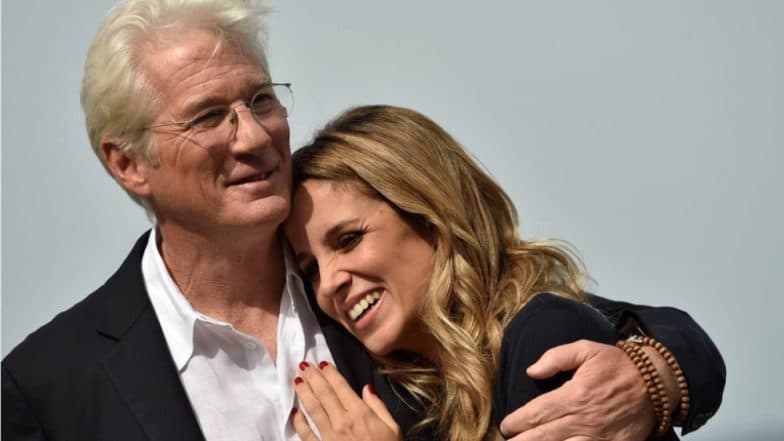 Richard Gere is a father again after almost two decades since the birth of his first child! The Pretty Woman actor, who is married to 35-year-old Alejandra Silva, recently welcomed their first child together, a baby boy. As per a report on People, the couple welcomed their baby boy last week in New York. Gere shares his first son, 19-year-old Homer James Jigme, with ex-wife Carey Lowell. Silva is also a mother to 6-year-old boy Albert from her previous marriage.
Richard and Alejandra had known each other for decades before they first started dating in 2014. In April 2018, a source close to the couple broke the news that Gere and Silva have been married for weeks now and are "extraordinarily happy". "They're so comfortable with each other, have fun together and are looking forward to their future together," the insider revealed to People. Theirs was a hush-hush wedding which took place at Gere's estate in Pound Ridge, New York. For their wedding, several Tibetan monks were in attendance as Gere is a Buddhist.
View this post on Instagram
Back in September 2018, Alejandra Silva took to Instagram to share the big news that she was expecting a child with Gere. Sharing a picture of Dalai Lama blessing her baby bump, she captioned the picture, "We couldn't announce it before telling HH Dalai Lama☺️," wrote the Spanish businesswoman and activist. Throughout the pregnancy, the couple maintained to keep things low key.
So far a name hasn't been revealed by the couple. They sure seem really happy in their married space and are gearing up to start a new family together. We can't wait to get the first glimpse of their baby boy.