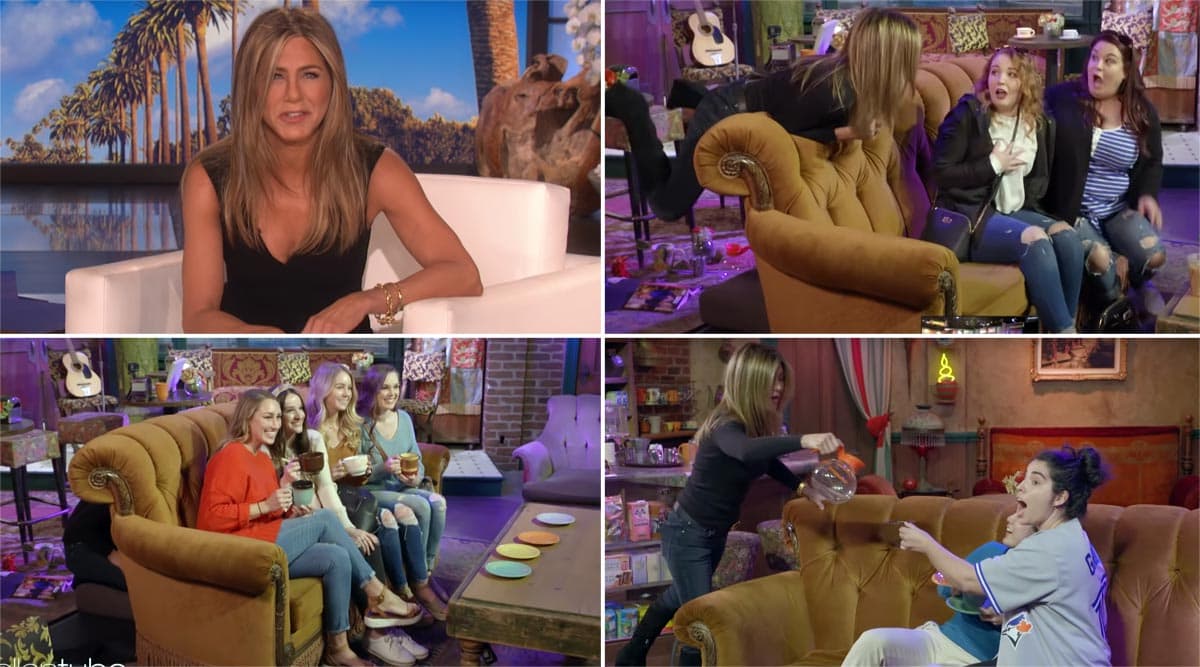 It has been years since we saw the last episode of ultra popular sitcom, F.R.I.E.N.D.S. However, the craze refuses to die down. In fact, there has been increasing demand for their reunion episode since the eternity. The makers and the cast have been dodging this question but hopes are on. Now, to the delight of the fans, Jennifer Aniston once again turned into her character from the sitcom as Rachel and surprised the hell out of her fans. She gave a delightful shock to the fans at Central Perk sets.
The stunning Hollywood star recently took over as a guest host of The Ellen Show to fill in the place of Ellen DeGeneres. However, we know that the pranks are the lifeline of this show format. Jen continued with this ritual with this 'Friends' prank. The fans were told to pose on that iconic couch in the Central Perk cafe that is set up in the Warner Bros studios. As the fans posed, Jennifer sprung out of nowhere and then all you hear is the girls screaming their lungs out! Whatta day for a true F.R.I.E.N.D.S fan! Later on, they even graced this special episode hosted by Jennifer. Check out the video below.
Here's The Video of Jennifer's Delightful Surprise
You know that the fan craze for the sitcom is real when people still remember every little dialogue. As the new decade started, a dialogue from 2003 episode where Chandler asks baby Emma whether she is awake from her nap in 2020, went viral. Everyone demanded the answer from the actress who played baby Emma and she obliged. Such cute references to the show makes fans ache for at-least one Friends reunion for the heaven's sake. We don't know about others but Jennifer sure misses Rachel as much as fans do!