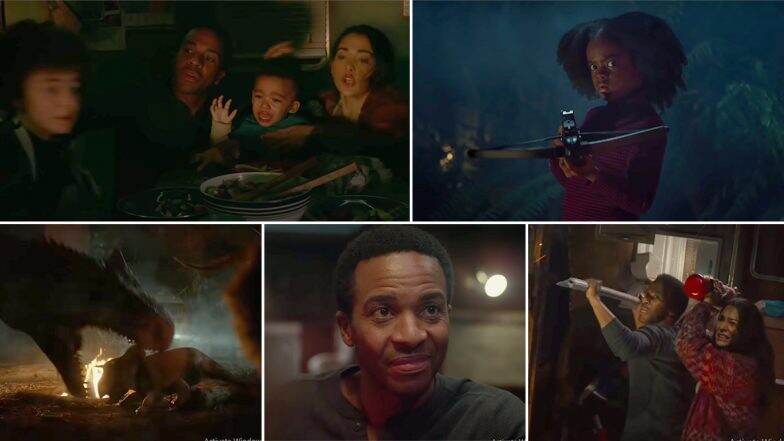 This comes as a T-rex sized surprise but a new Jurassic Park movie has been released. While the sequel to Jurassic World: Fallen Kingdom won't hit the theatres until 2021, an official short film, a spin-off, has been dropped on the internet. Colin Trevorrow, director of Jurassic World (2015) and the upcoming sequel, has made the short film, titled, Battle at Big Rock. The short film premiered on FX channel before making its way on YouTube. Battle at Big Rock is directly tied in with the events of Fallen Kingdom. Also, just at 8-minutes at length, the movie is able to pack some tense moments on par with the franchise. Jurassic World: Fallen Kingdom Storms Past $1 Billion Mark At The International Box Office.
Jurassic World: Fallen Kingdom changed the Jurassic Park franchise as we know it. Post a nail-biting climax, the dinosaurs are dying from a lethal gas, that is until a character frees them into the real world. Maisie, a clone made from the same technology used to replicate dinosaur DNA, opens the cages with the push of a button, potentially wreaking havoc in the real world. In the closing credits, we see glimpses of the dinosaurs interacting with the real world. Now, this very idea has been used creatively by the makers of Battle at Big Rock.
The short film goes from intriguing yo terrifying within minutes. Despite the limitations of the runtime, the movie just as entertaining as the theatrical films. The scene which has a toddler in peril, will leave you with your heart in your mouth. Jurassic World Fallen Kingdom Movie Review: Dinosaurs Rule, Humans Suck As Jurassic Park Franchise Takes a Dark Turn.
Watch Battle At Big Rock Here:
It is commendable, how the makers managed to keep this film a big secret until its release. If Battle at Big Rock is anything to go by, the next feature film, will be a ride worth waiting for.