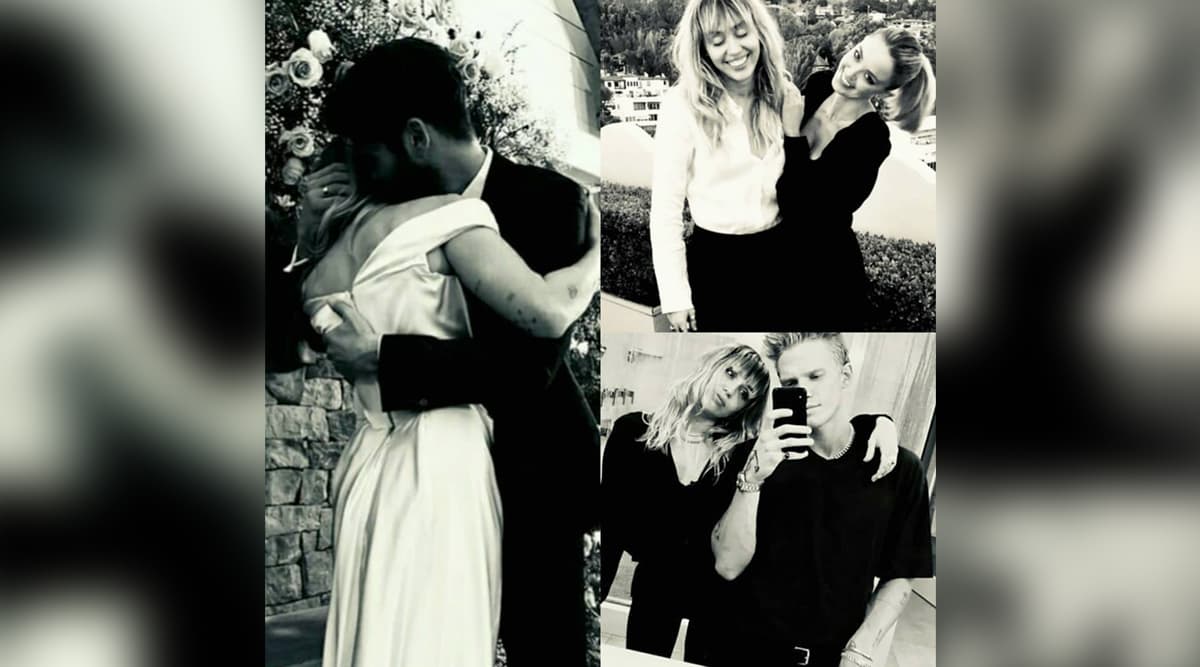 Miley Cyrus and Cody Simpson are the new 'it' couple in Hollywood. Ever since she split with husband two months ago, Miley's love life has been the talk of the town. The singer after hitting the headlines for her cosy pictures with Kaitlynn Carter has now found love in singer and athlete Cody Simpson. The duo has been posting intimate pictures on social media and their PDA-filled romance has now become internet's favourite thing. Recently, we also saw them in an Instagram video where they were seen and cuddling and touching tongues using the Joker filter. 
Miley's fans have been heavily invested in her love life ever since the start. Recently, an Instagram user shared a picture of Miley and her past relationships and found something common among all of them. In the post, Miley is seen hugging ex-husband Liam Hemsworth in one picture, Kaitlynn Carter and Cody Simpson in the others. All three pictures are in monochrome and user shared this collage of Miley's pictures writing, "Same Filter."
Check Out Miley Cyrus' Comment on a Fan's Post:
View this post on Instagram
What's interesting is that this post caught Miley's eye and she even commented on it saying, "Classic". Not long ago, Miley had shared a big note on how she wanted people to stop slut-shaming her for her relationships. In the post, she said, "I was in a committed relationship for almost all my teens and early 20s, with the exception of a few breaks, which usually in those times I was working my ass off with not much R&R, and 'meeting / trusting' people in my position is really tuff. Don't fucking pity me, not what I'm asking for. I have a great life; I wouldn't trade for 'privacy,' but PLEASE don't make this awkward for me! I am trying to make light and like always MAKE FUN of myself / and the public's perception of me! Get used to me dating—this is where I am at! #HotGirlFall" New Pic of Miley Cyrus with Beau Cody Simpson Hit the Internet!
Miley Cyrus and Cody Simpson seem to be going steady for now. The couple have been spotted on coffee dates together and now we are waiting to see how the couple will be celebrating Halloween soon.