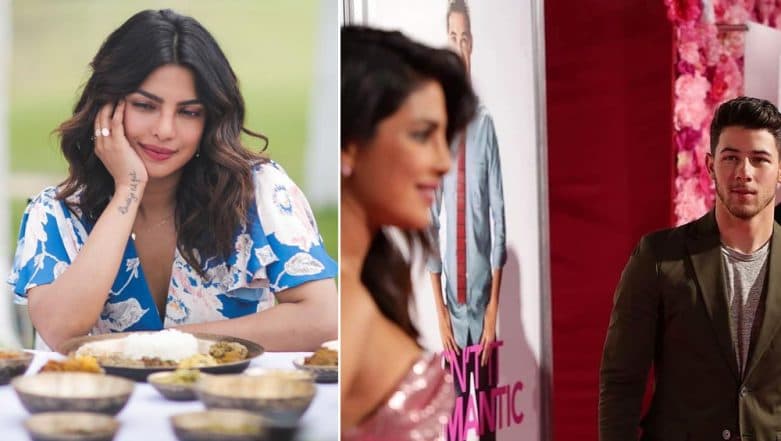 Priyanka Chopra and Nick Jonas' mush fest is something that all of us now are used to. For those who were on a social media detox or threw your phone away for a while, the celeb couple got hitched in December 2018. Since then, the social media feeds are filled with their cute pictures from vacations, honeymoon, family outings etc. So, the recent one that is going viral is straight from the 'Isn't It Romantic?' film premiere show's diaries. A particular snap where Nick is seen gazing at the actress is a rage on the internet right now and he even called her a 'snack'. But hey, did you know that it was actually a dream come true for our desi girl? Priyanka Chopra's Hot Avatar at 'Isn't It Romantic?' Premiere Makes Nick Jonas Call Her a Lip-Smacking 'Snack'.
So, PeeCee had shared a cool pic where she is seen looking at her food or let's just call it 'snack' in Nick's language, lovingly. But here's the surprise. In this photo from April 2018, she wrote, "Find yourself someone who looks at you the way I look at food! Lol #assamesethali #Indianfood #options #foodcoma #awesomeassam."
And then cut to 2019, here's her latest picture where Nick's gazing at her just the way she wanted last year and she incidentally wrote, "Find someone who looks at you like that..."
View this post on Instagram
Okay, so if this is not what they call rab ne bana di jodi, then we don't know what is! Little did we know that the icon would actually be living her dream just a few months later. We wonder whether the hot couple even realized this till now! Just ahead of Valentine's Day, she has got the perfect gift ever!