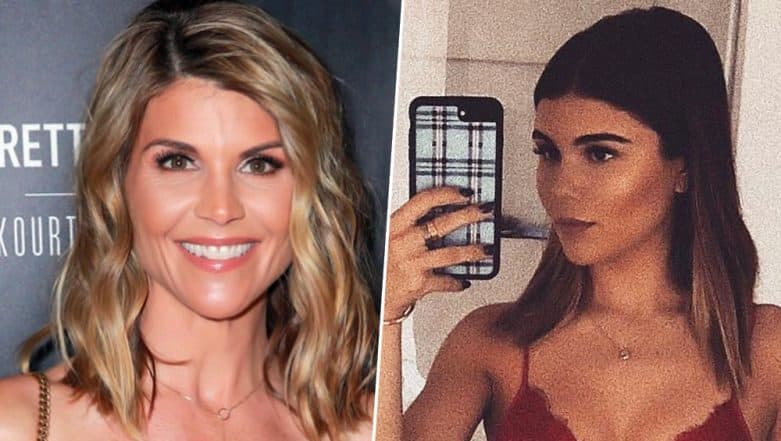 Lori Loughlin college bride scandal might have finally come to an end. The Full House actress had gone underground for quite some time and now a statement is out through a source. Things are still not normal in the Loughlin-Giannulli house as daughters, Olivia and Isabella are still upset with their parents and Olivia also blames her parents for ruining her life. Well, at least the public drama is dead and the family is settling back. Hollywood Actresses Felicity Huffman and Lori Loughlin Charged in the Biggest College Admissions Cheating Scandal.
Lori Loughlin and husband Mossimo Giannulli were in some serious trouble when their names surfaced in bribing a university to get their daughter in. Olivia Jade, the eldest daughter had started university when the news broke out for the world to see how her parents cheated their way in to get their daughter a seat in the college. The wealthy parents paid $500,000 to get Olivia in. when the news broke, Olivia jade was reportedly partying on a yacht owned by the trustee of USC. Prestigious Yale University Expels Student Whose Parents Are Implicated in Admissions Scandal.
After the scandal, the Fuller House cast extended their support to Aunt Becky when Candace Cameron-Bure said, "a loving family sticks together, no matter what", while accepting their kids choice award, clearly referring to the college admission bribery. The cast received a lot of hate over the statement.
Fuller House Cast Accepting Their Award
But now it's all calm. Like the silence after a storm. An insider told Entertainment Tonight, "The drama seems to have died down since the initial shock [of the arrests]". Though Olivia Jade and Lori are far from being close or even normal, the family is settling back to normal ways. Maybe it'll take time for Olivia to forgive her parents.