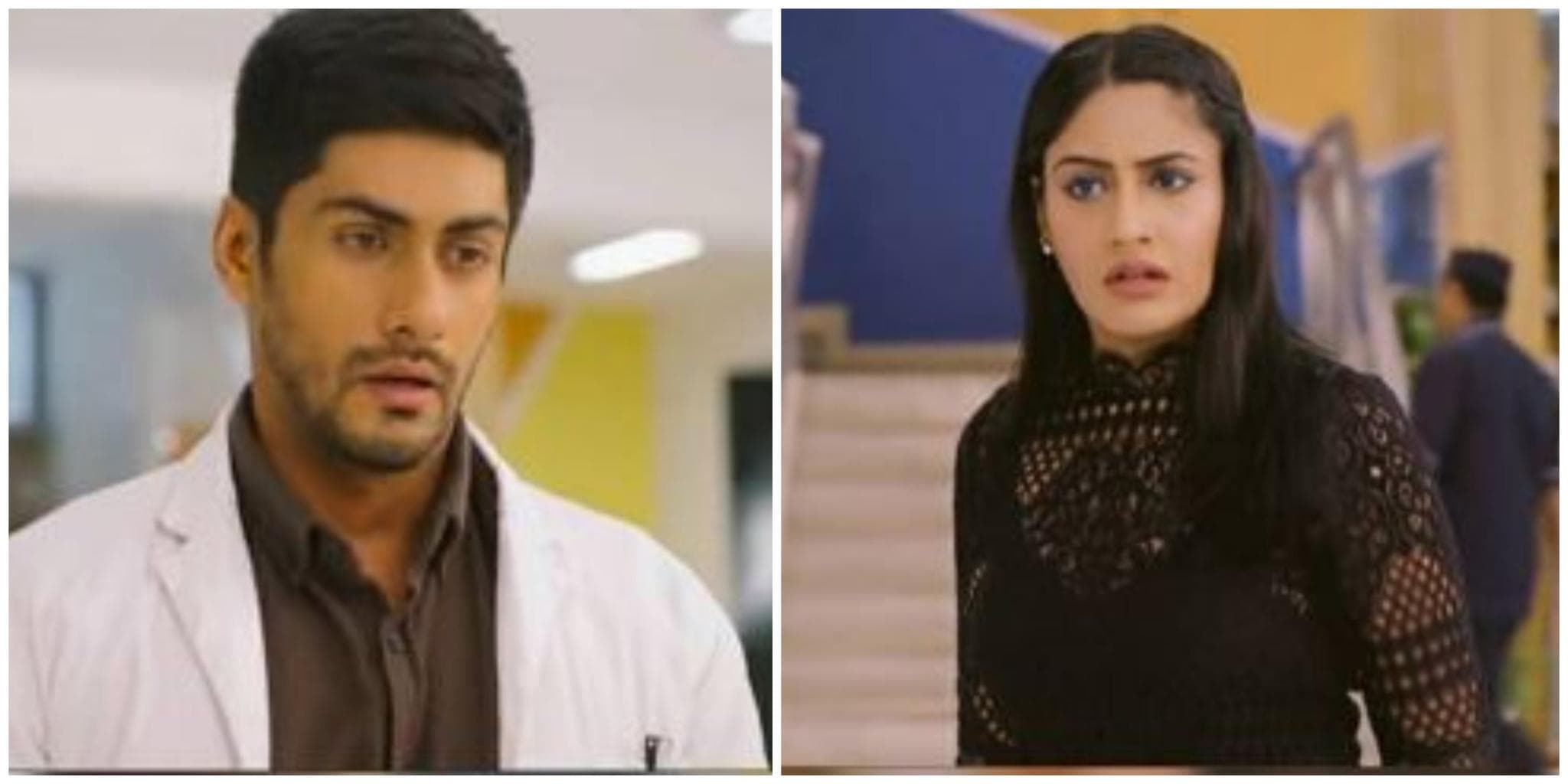 In yesterday's episode of Sanjivani 2, Sid and Ishaani execute their plan to help the imprisoned pregnant women. While Vardhan hires an assassin. Sid and Ishaani tell Anjali the truth about Vardhan. In tonight's episode, we see Anjali gets (Sayantani Ghosh) devastated after hearing about Vardhan's (Ronit Roy) crimes. She falls on the chair absent-minded and recalls all the past events and cries. Vardhan thinks that he should finish the game now. Vardhan says that today will be Sid's and Ishaan's last night and no one can save them from his hands. Sanjivani 2 January 13, 2020 Written Update Full Episode: Ishaani and Sid Decide to Confront Anjali With the Truth.
Sid (Namit Khanna) and Ishaani(Surbhi Chandna) hear ward boys saying to Juhi about an emergency, and all the doctors are busy. Juhi (Gurdeep Kohli) herself is busy and wonders what to do. Ishaani goes to Juhi and volunteers to take the case. Juhi says that her health condition is not good, but she has no one to send with her for her help. Sid offers to go and promises not to touch any medical equipments as he's under suspension. Juhi agrees and asks them to go. Sanjivani 2 January 9, 2020 Written Update Full Episode: Vardhan Decides to Attack Sid At His Lowest Phase, Ishani Comes to His Rescue.
Vardhan sees them from the top. He says that he knows that being Shashank's son Sid will definitely offer to go with Ishaani. He sees them going out of the door. He says that they are going with their two feet as of now but return with four people carrying them with white cloth-covered on them.
Sid and Ishaani are on their way to the patient's home in an ambulance. Vardhan comes to his cabin and is waiting eagerly for the news of Sid and Ishaani's death. Anjali comes there and asks if he's taking revenge on her for her father. She says all that Sid and Ishaani told to her and Vardhan gets shocked.
Ishaani tells Sid how can all the doctors be busy at the same time. Ishaani suspects foul play and tells Sid to be alert. They both take a wooden stick in their hands and enters the house to find someone moaning in pain. They drop the sticks and enters the room and start the treatment.
Meanwhile, Anjali asks an answer from Vardhan. Vardhan signs his resignation and gives it to Anjali. He says that this is the answer to her questions. While Sid and Ishaani are busy in their work, the guy points gun on them, and they get shocked. The goon is about to shoot Ishaani, but Sid tackles him. Ishaani and Sid manage to run out of the door. Anjali runs after Vardhan and apologizes for doubting him.
Vardhan emotionally traps her, saying that he always had a healthy competition with Shashank. He says he did want the CEO post but not by using her. Anjali apologizes and asks him not to leave her. She says that Sid and Ishaani are having some misconceptions and request him not to quit.
Vardhan agrees and thinks that she's a very strong person but a woman, after all. Sid and Ishaani are still running, and Ishaani gets hurt, and she couldn't run anymore. The killer is at the back of them while Ishaani falls and is unable to run anymore. Sid fights with the killer and tries to snatch the gun. Ishaani hears a gunshot and searches for Sid. Ishaani is shocked to see Vardhan.
In the precap, Vardhan tells Ishaani that Sid is no more.