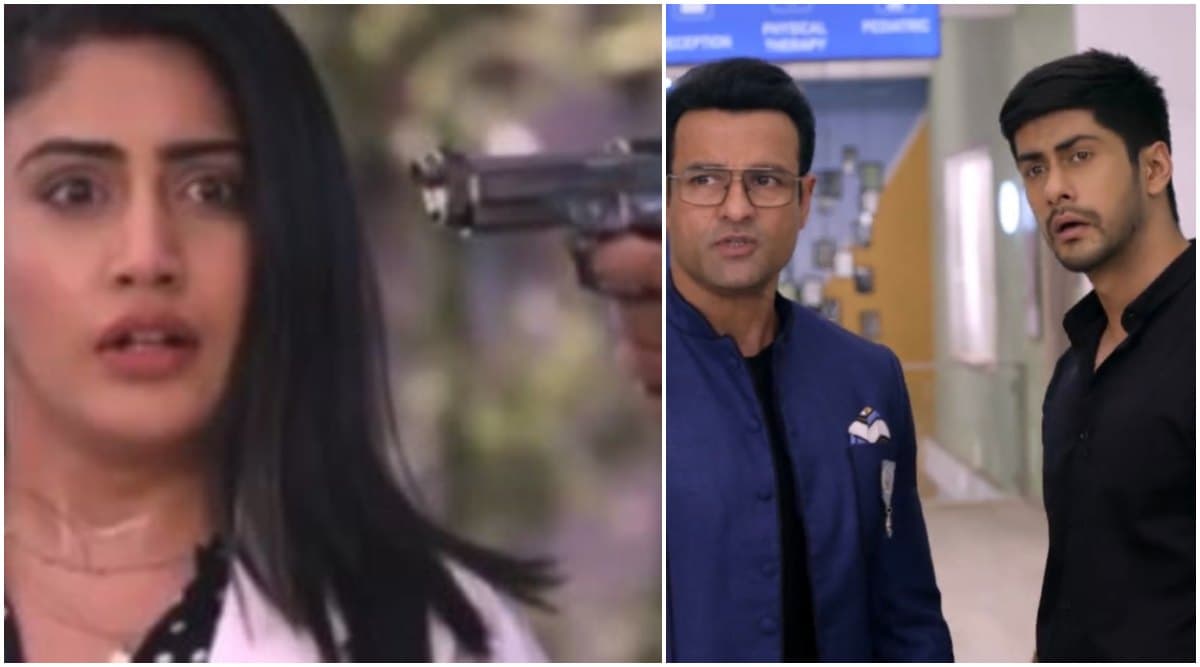 In yesterday's episode of Sanjivani 2, we see how Shashank's untimely demise leaves everyone completely heartbroken. Anjali is shattered when Roshni reveals the truth that Sid is Shashank's son. In tonight's episode, we see Sid (Namit Khanna) sitting devastated. Roshni comes to him and apologizes to him for hiding it for so long. Sid asks why did she do so and says she's revealing such a big truth in this condition. Sid tells Roshni to leave him alone for some time. Sanjivani 2 January 8, 2020 Written Update Full Episode: Shashank's Untimely Demise Makes Roshni Reveal That Sid Is His Son
Ishani (Surbhi Chandna) cries seeing Sid's condition and says that he has already suffered so much and craved for father's love from childhood and feels bad for how he found out the truth in the worst situation. Afraid of how Sid will handle the situation now, Ishani thinks how will Sid manage himself. She sees Roshni crying and comes to her. Ishani asks her not to feel bad as Sid is mentally upset right now and asks her to give him some time.
Roshni blames herself for Sid's condition and says that she never thought she did such a big mistake by hiding the truth. Roshni narrates how she met Shashank (Mohnish Bahl) on a medical camp and how they both were alone as he lost his wife and she was alone too. They both found solace in each other and he gave her his contact details and left as there was an emergency in the hospital. Sanjivani 2 January 6, 2020 Written Update Full Episode: Sid and Team Sanjivani Receive a Tragic News
She continues her story and recalls how to her bad luck, she had lost the details and couldn't contact him ever. After years as fate intervened, Sid got an internship in the same hospital where doctor Shashank was practicing. She was hesitant to reveal the truth as everyone there respects him and treats him as God but she made a mistake. Ishani consoles her and promises that she'll take care of Sid.
Anjali (Sayantani Ghosh) pours water on herself as she recalls Roshni's words. Vardhan (Ronit Roy) takes Shashank's ashes and says that to his bad luck he couldn't fulfill his promise to his sister to ruin him. He says that now his revenge will be faced by his son Sid. He assures himself to completely ruin Sanjivani and Sid. Ishani is in her home and is seeing her picture with Shashank and is crying. She recalls Sid's emotional attachment towards Shashank and opens the door to find a drunken Sid. Sid asks her to not leave him and says that he doesn't want to go to his house.
Ishani agrees and takes him in. Sid is lying on Ishani's lap and she comforts him. Juhi, on the other hand, is lost in Roshni's words. She recalls those letters that stated about Shashank and realizes that they were all true. The next morning, Ishani asks Sid to wake up and have his favorite coffee but Sid refuses. Ishani tells Sid that she can understand his condition but they have some important things to do. She reminds him about Vardhan, who wants to destroy him as he is Shashank's son. Ishani says that she knows how much he idolizes Shashank and asks him to save Sanjivani from Vardhan. They both decide to unite and fight Vardhan. Vardhan comes to the luxury ward and says that it's time for the secret to come out.
In the precap, Sid and Ishani sneak into the luxury ward and find clues. But someone enters the room.