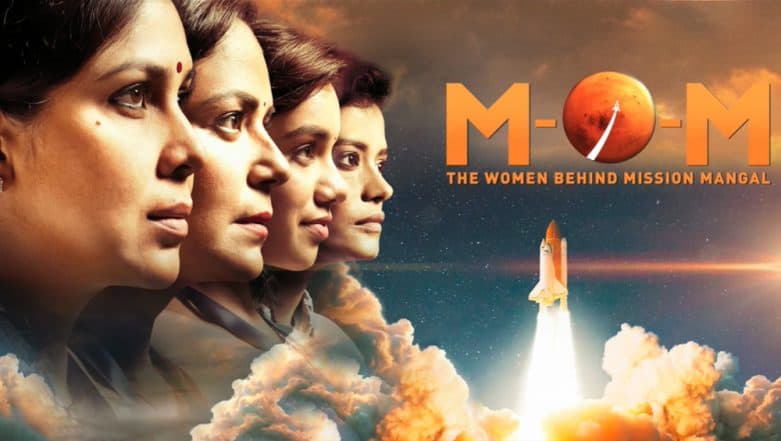 ALTBalaji dropped the first teaser for their next release, their take on India's Mars Orbitor named Mangalyaan and we can't keep calm. Titled M-O-M (Mission Over Mars), the show is a fictional adaptation of the real story behind India's incredible journey to Mars, and stars Mona Singh, Sakshi Tanwar, Nidhi Singh and Palomi Ghosh in the lead roles. Directed by director Vinay Waikul of the much-acclaimed ALTBalaji show The Test Case, M-O-M shares its plot with tomorrow's Bollywood release, Mission Mangal. ALTBalaji's MOM – Mission Over Mars Poster: Sakshi Tanwar and Mona Singh Bring Incredible Story of India's Space Mission to Mars (View Pics)
ALTBalaji dropped the teaser for the show today, which gives us some glimpses into all of the actors' performances. Especially that of Mona Singh, who challenges everyone who is questioning India's capability. The trailer of M-O-M will be releasing on August 16, 2019.
Take a Look at the Teaser Below:
While the teaser will immediately take you back to that of Mission Mangal's trailer, our honest vote goes to Mission Over Mars.
Actress Sakshi Tanwar will be seen portraying an independent woman scientist Nandita, and a strict disciplined Mission Coordinator of M-O-M. Sakshi's character will be a strict taskmaster who decides to leave no stone unturned to succeed in her mission. Mona Singh will be seen playing Moushumi, a scientist at the space agency. A fighter and a competitor to the core, she is the one who aims to achieve perfection at all costs. Mission Mangal First Reactions Out: Akshay Kumar and Vidya Balan's Movie Gets Showered with Praises and Positive Reviews
Not only will M-O-M focus on the inspiring story of four women scientists who aim to place India on the world map with its successful Mars Mission, but also on how they juggle their personal lives and relationships. The makers of the show have also released a disclaimer that reads - 'Mission Over Mars is a fictional adaptation of the real-life heroes at ISRO who worked on Mangalyaan. As per our legal and contractual obligations, we cannot use actual names or images of either the people, objects or agencies in any publicity material.'